Pawan is after money: Jawahar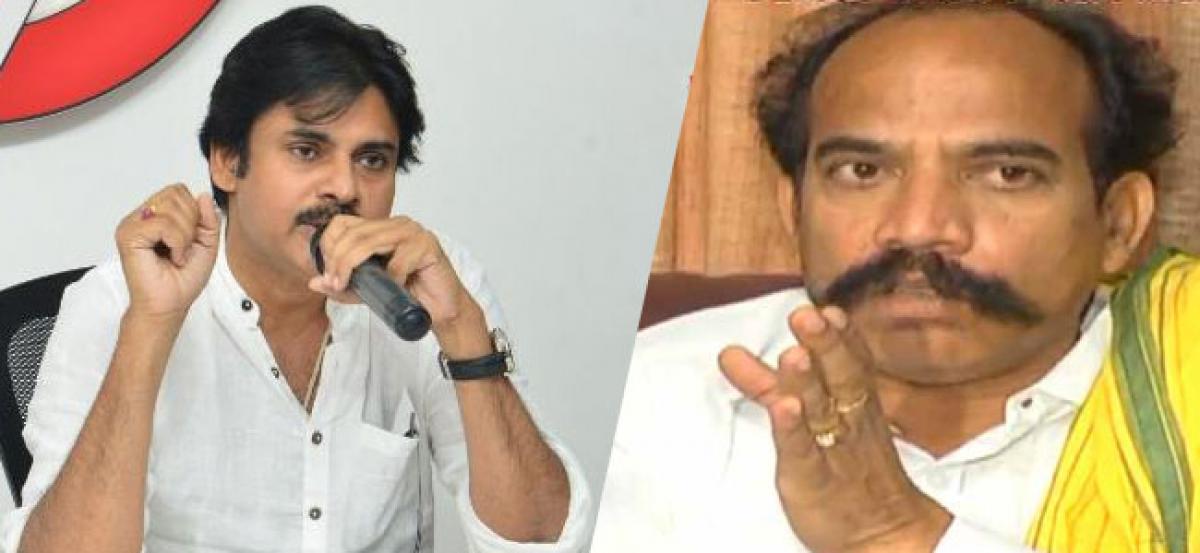 Highlights
It appears that the TDP has deputed Minister KS Jawan to attack Jana Sena chief Pawan Kalyan Of late, he has repeatedly been taking on Pawan Kalyan
It appears that the TDP has deputed Minister KS Jawahar to attack Jana Sena chief Pawan Kalyan. Of late, he has repeatedly been taking on Pawan Kalyan.
Reacting to Pawan Kalyan's statement that the TDP would not win this time even if they spend Rs 25 crore per constituency, he said Pawan Kalyan thinks of nothing but money. He said Pawan's comment was meaningless and that it has become a habit for Pawan to crave for money.
He said no one would believe Pawan Kalyan and his utterances as he is in the habit of suddenly scooting off to Hyderabad after two or three days AP.