Unemployed did suicide attempt at OU Arts college today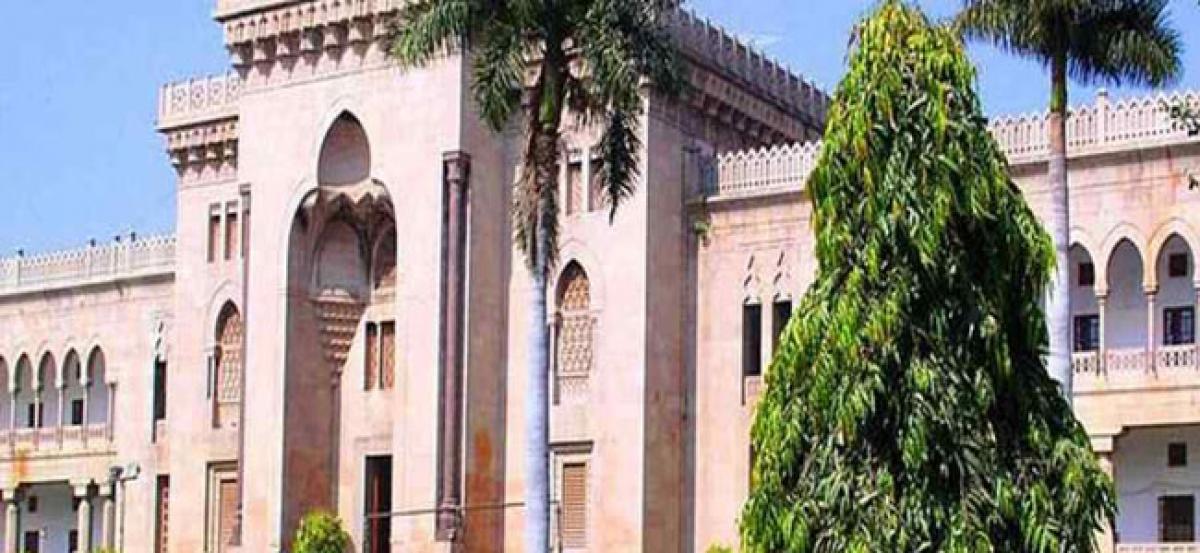 Highlights
Tension prevailed at Osmania University when an unemployed youth did suicide attempt by pouring petrol on himThe incident took place at Arts college entrance gate in the morning hours
Hyderabad: Tension prevailed at Osmania University when an unemployed youth did suicide attempt by pouring petrol on him.The incident took place at Arts college entrance gate in the morning hours.The students in the premises and police foiled his efforts to ablaze him by pouring petrol on him later took him into custody.The victim is identified as Krishna belongs to Warangal.
On October 10, two exams are there.RRB Exam and Panchayatiraj secretary exam is going to be held on the same day.So the unemployed youth and students agitating on the decision and demanding that government should postpone the Panchayatiraj secretary exam so that they can attend the two exams and check their fate.
With the suicide attempt students are in angry and are planning to intensify their agitations.