TRS public meeting at Wanaparthy today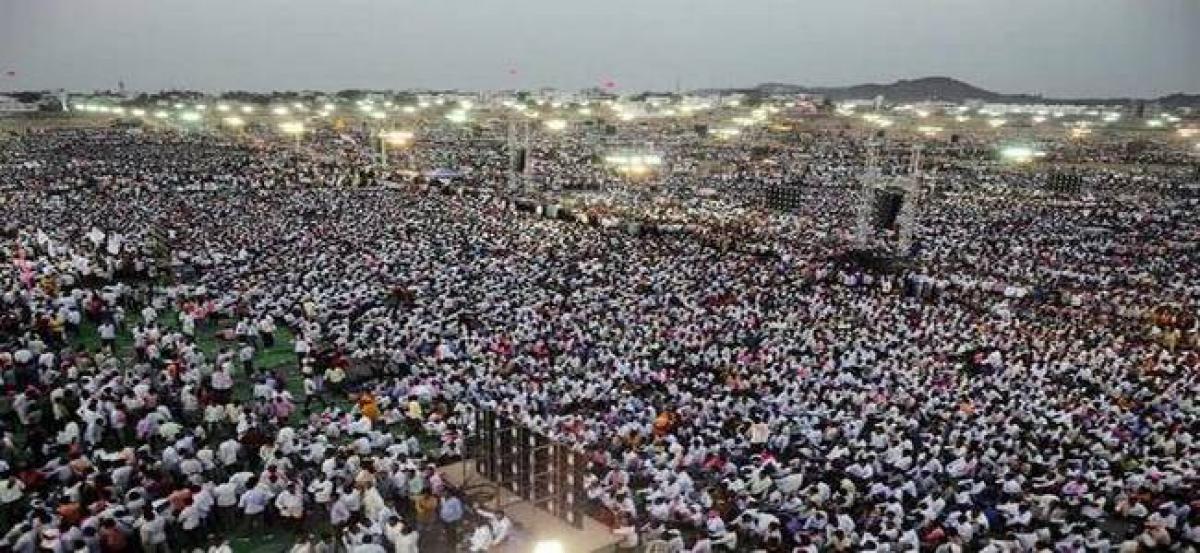 Highlights
After Husnabad, Nizamabad and Nalgonda, the ruling TRS party is organising another public meeting today at Wanaparthy of Mahabubnagar district
After Husnabad, Nizamabad and Nalgonda, the ruling TRS party is organising another public meeting today at Wanaparthy of Mahabubnagar district.
TRS leaders of Mahabubnagar has been entrusted with the task of overseeing the arrangements at the venue.
The Praja Ashirwada Sabha is learned to be held at Nagavaram in a 100 acres of open land. Around 600 acres has been allocated to the parking of vehicles. A helipad is arranged at a distance of 200 metres from the venue.
At least 3,00,000 people are expected to attend the meeting. Three superintendents of police, 27 CIs, 63 SIs and 1500 staff are deployed at the meeting.