Chandrababu Scared Of IT Raids : Jagan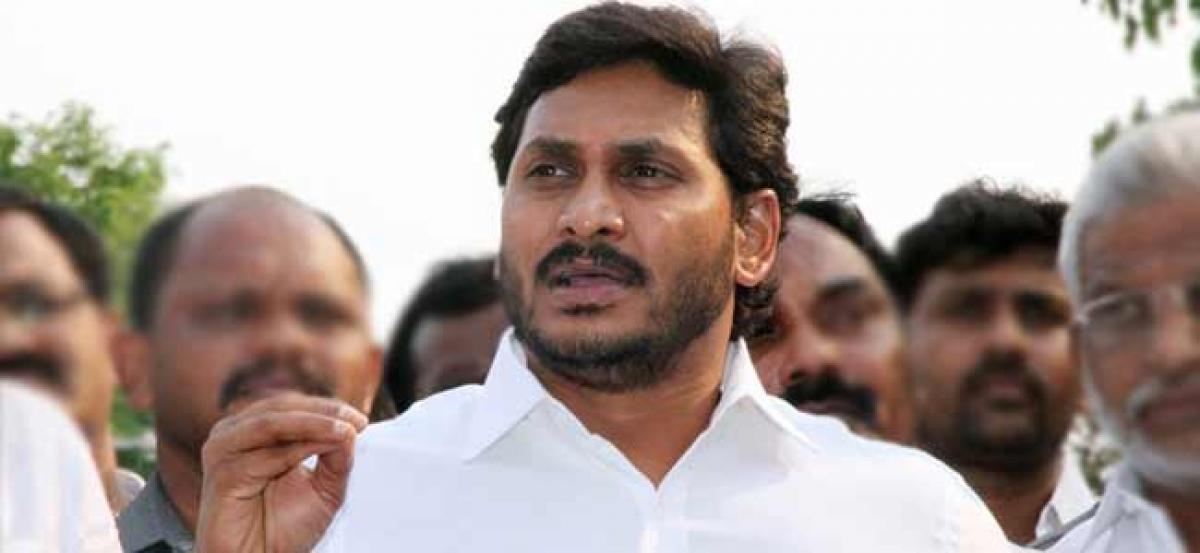 Highlights
YSR Congress Party President YS Jagan Mohan Reddy said that Andhra Pradesh Chief Minister N Chandrababu Naidu is scared of Income tax raids as there is every possibility of unearthing his Ill gotten money in the raids
YSR Congress Party President YS Jagan Mohan Reddy said that Andhra Pradesh Chief Minister N Chandrababu Naidu is scared of Income tax raids as there is every possibility of unearthing his Ill gotten money in the raids.
Participating in a public meeting at Cheepurupalli, the YSR Congress leader alleged that Chandrababu already dispatched Rs 30 crore to each constituency to buy voters and local leaders.
It was TDP Chief who lured YSR Congress MLAs by offering huge money. Earlier, Chandrababu did not worry on IT raids. This time, he was so much worried, he said.