Naidu demands funds for Amaravati, Backward districts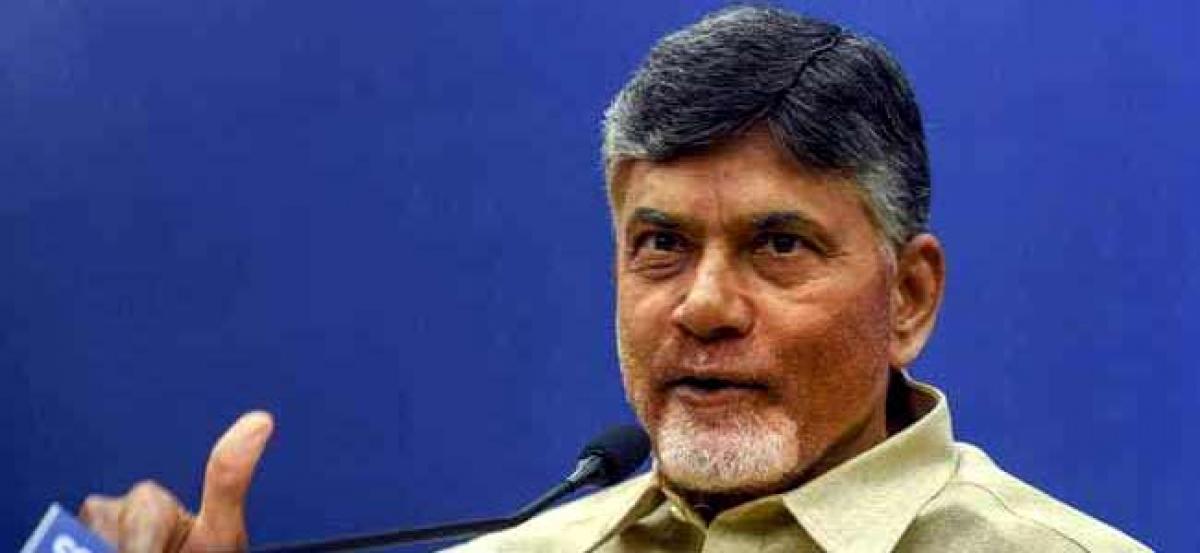 Highlights
Chief Minister Nara Chandrababu Naidu demanded the Fifteenth Finance Commission to sanction Rs 22,250 crore as Backward Districts grants to AP He said that the central government promised to provide Bundelkhand package to AP, but they gave just Rs 50 crore per each district of seven backward districts in the state He gave a detailed presentation to the 15 FC on Thursday at secretariat
Amaravati: Chief Minister Nara Chandrababu Naidu demanded the Fifteenth Finance Commission to sanction Rs 22,250 crore as Backward Districts grants to AP. He said that the central government promised to provide Bundelkhand package to AP, but they gave just Rs 50 crore per each district of seven backward districts in the state. He gave a detailed presentation to the 15 FC on Thursday at secretariat.
Chandrababu Naidu further explained that the central government took back Rs 350 crore from state government, which were released under Backward Districts grants this year. He explained that it was unethical and unconstitutional.
Chief Minister said that Andhra Pradesh is a "Political victim" as both Congress and BJP governments did injustice to the state.
Explaining that the state government has been striving for construction of capital city Amaravati, he asked the FC to recommend at least Rs 9000 crore for construction of vital and basic infrastructure. He said that construction of capital city is responsibility of central government and they did not cooperate during last four years. He explained that the 12 and 13 Finance Commissions recommended Rs 4500 crore for construction of Naya Raipur, capital city of Chhattisgarh, and requested 15 FC to recommend Rs 9000 crore for Amaravati.
The chief minister said that central government did not fulfil their 18 promises mentioned in AP Reorganization Act, this has further forced state into more burdens.
Central government has been asking Viability Gap Fund for construction of Petro Chemical Complex at Kakinda, from State government. This was not possible to provide by state government, since the state has been facing financial burdens due to unscientific bifurcation and non cooperative attitude of central government. Hence, Chandrababu Naidu requested the Finance Commission to recommend central government to construct it without demanding VGF from Stat.
He blamed that the central government was not considering the promises of constructing metro rail projects in Visakhapatnam and Vijayawada but they were enthusiastic to construct same projects in Madhya Pradesh and other BJP ruling states in the country.