Legal Metrology conduct raids on 50 textile shops, 200 cases filed for cheating customers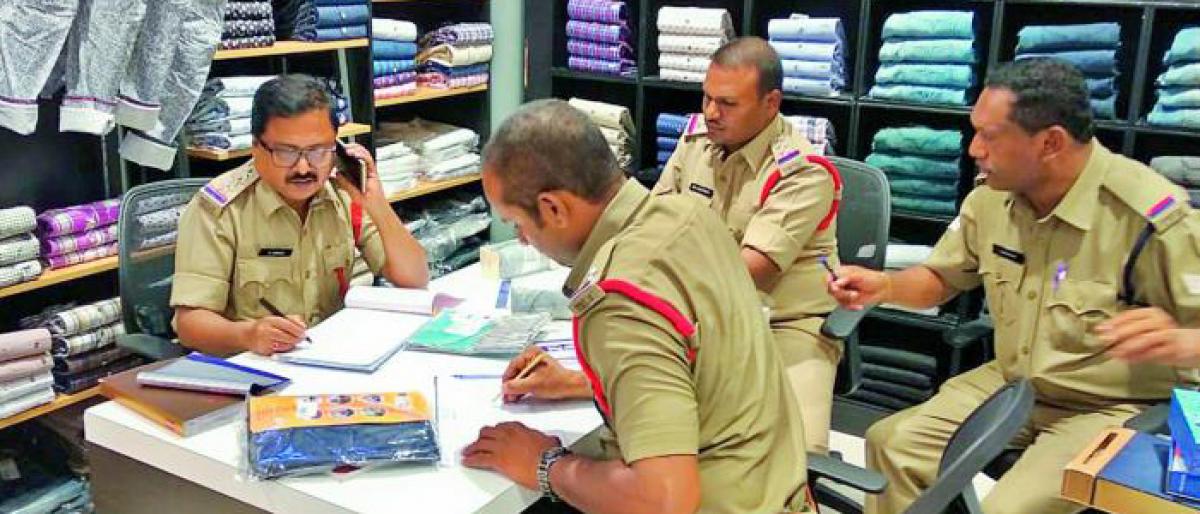 Highlights
Officials of Legal Metrology Department raided over 50 textile shops here in Hyderabad on Friday and registered 200 cases against the shop owners for cheating customers
Officials of Legal Metrology Department raided over 50 textile shops here in Hyderabad on Friday and registered 200 cases against the shop owners for cheating customers.
After receiving numerous complaints from the public through Whatsapp, the officials began the raids from October 6.
As many as 60 textile shops including Chennai Silks, Ramraj Cotton, Pantaloons, Venkateshwara Khaadi Bhandar, South India Shopping Mall, KLM Fashion Mall Jeedimetla, VRK Silks, Bhavani Brothers, Anutex Cloth Store, Geeta Krishna Shopping Mall, Vandana Textiles, Sri Krishna, Neerus were raided by the 15 teams headed by Assistant Controllers on Friday.
According to Assistant Controller, Bhaskar Reddy, some shops were selling the items with new price tags over the old ones to falsely show that they were offering discounts for Dasara.