CM Ramesh terms I-T raids as clear-cut case of political vendetta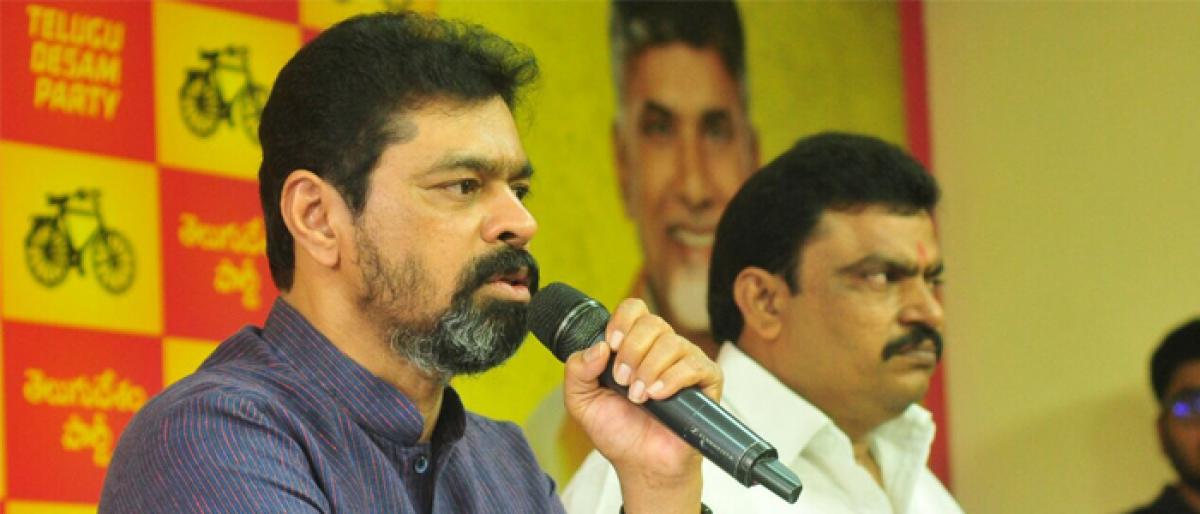 Highlights
Rajya Sabha MP CM Ramesh has termed IT raids as a clearcut case of political vendetta Ramesh said he will pursue a legal battle and also complain to Central Vigilance Commission on how an MP was targeted by the Centre for raising his voice and speaking facts
Hyderabad: Rajya Sabha MP CM Ramesh has termed I-T raids as a clear-cut case of political vendetta. Ramesh said he will pursue a legal battle and also complain to Central Vigilance Commission on how an MP was targeted by the Centre for raising his voice and speaking facts.
Addressing media here on Sunday, Ramesh said that I-T sleuths conducted searches in his house, offices and even those belonging to his friends and relatives despite no business connections with him.
All that they could find was Rs 3.53 lakh cash in my house and another Rs 73,000 in my office, he said.
The TDP MP said that I-T officials brought search warrant on his wife name and she was neither a share holder nor a director in Rithwik company.
Ramesh said that these raids were done only because of him seeking details about I-T raids being done in Andhra Pradesh, Telangana and other BJP ruled states like Gujarat,Rajasthan etc.
The MP took objection to " false"news reports in a secton of media that said key documents and information relating to thousands of crores of money were recoved in raids.
The key documents which were projected by the media were nothing but bank account related passbooks and chequebooks relating to his family members, he said.