190 suspected Rohingyas in Telangana voters list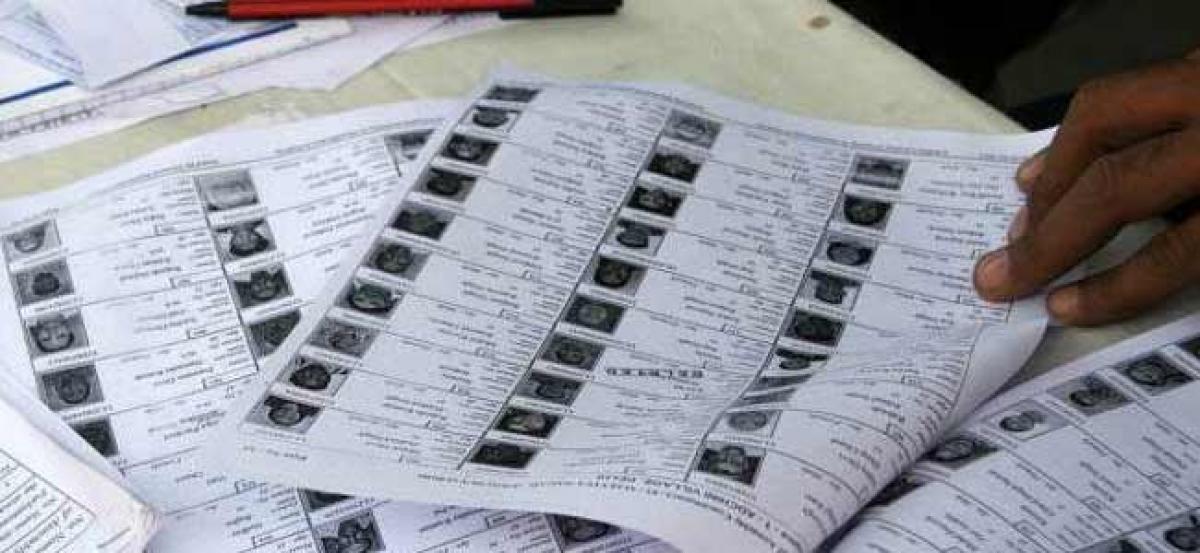 Highlights
Nearly 190 names of suspected Rohingyas have appeared in the voters list and the process of verification and deletion is on, a senior official of the Greater Hyderabad Municipal Corporation said Tuesday
Hyderabad: Nearly 190 names of suspected Rohingyas have appeared in the voters list and the process of verification and deletion is on, a senior official of the Greater Hyderabad Municipal Corporation said Tuesday.
"We have received the list from the Election Commission with nearly 190 names of Rohingyas living in Telangana to be verified. We have sent the list to Returning Officers (RO) and Assistant ROs to verify," the official told PTI.
The official said the deletion of such names from the voters list is underway.
"We have so far deleted 25 names from the voters list. The process is going on. Balance will be done before the second supplement list of voters comes," the official said.
According to the official, some of the names figured in other constituencies near the city and the list was sent to the respective districts for verification and deletion of names if required.
There are as many as 39.60 lakh voters in GHMC limits as per the latest list.
There were about 3,600 Rohingyas, who are UNHCR card holders in the city and most of them are illiterates.
Whoever lives in the camp were not willing to go back as they fear for their lives, sources related to the Rohingya camp in old city area had earlier said.
" The names of the Rohingyas have been deleted by obtaining Form 7, (related to the deletion of name from voters list) from them After that they were given a seven-day notice for the removal of the name," the official added.
He pleaded ignorance on how the Rohingyas' names were included in the voters list.
Meanwhile, Telangana Chief Electoral officer Rajat Kumar said there are ECI guidelines specially for them not to include in the voters list, once the immigrants are identified.
The Home Secretary has come out with a list of Rohingyas to be verified, the CEO said.
Hundreds of thousands of Rohingya Muslims, described by the United Nations as the most persecuted minority in the world, fled their homes last year to escape an alleged crackdown by the Myanmar Army.
Last year, the central government told Parliament that more than 14,000 Rohingyas, registered with the UN refugee agency UNHCR, stay in India.
However, aid agencies estimate there are about 40,000 Rohingya people in the country.