Seat sharing to be completed soon: RC Kuntia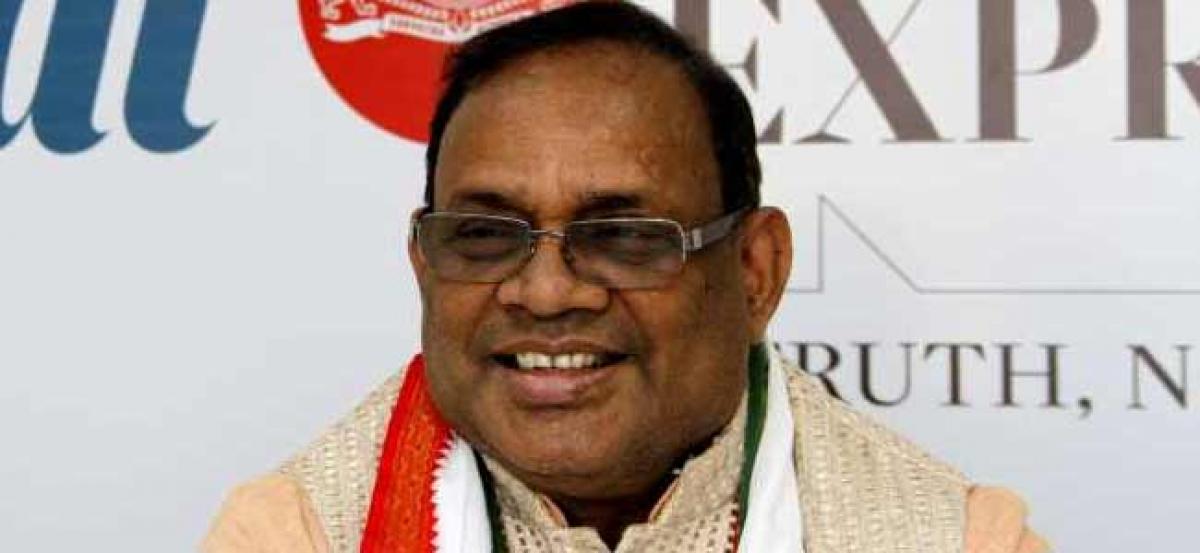 Highlights
The seatsharing within the Mahakutami will be completed within two weeks said AICC state secretary RC KuntiaSpeaking to the media, Kuntia told the party leaders not to believe the false allegations which were levelling on the seat sharing between TJS and Congress party adding that he has held discussions with the TJS chief Kodandaram on seat sharing
The seat-sharing within the Mahakutami will be completed within two weeks said AICC state secretary RC Kuntia.
Speaking to the media, Kuntia told the party leaders not to believe the false allegations which were levelling on the seat sharing between TJS and Congress party adding that he has held discussions with the TJS chief Kodandaram on seat sharing. The process will be completed by the end of this month, he added.
Kuntia also said that there are two or more candidates expecting party ticket for one constituency. "Justice will be done for all the candidates if the party comes to power," Kuntia assured.
RC Kuntia and Uttam Kumar Reddy today met the party senior leaders Ghulam Nabi Azad, AK Antony and held discussions on seat sharing with TJS, TDP and CPI.