Private bus turns turtle on Kothagudem bridge in Abdullapurmet ps limits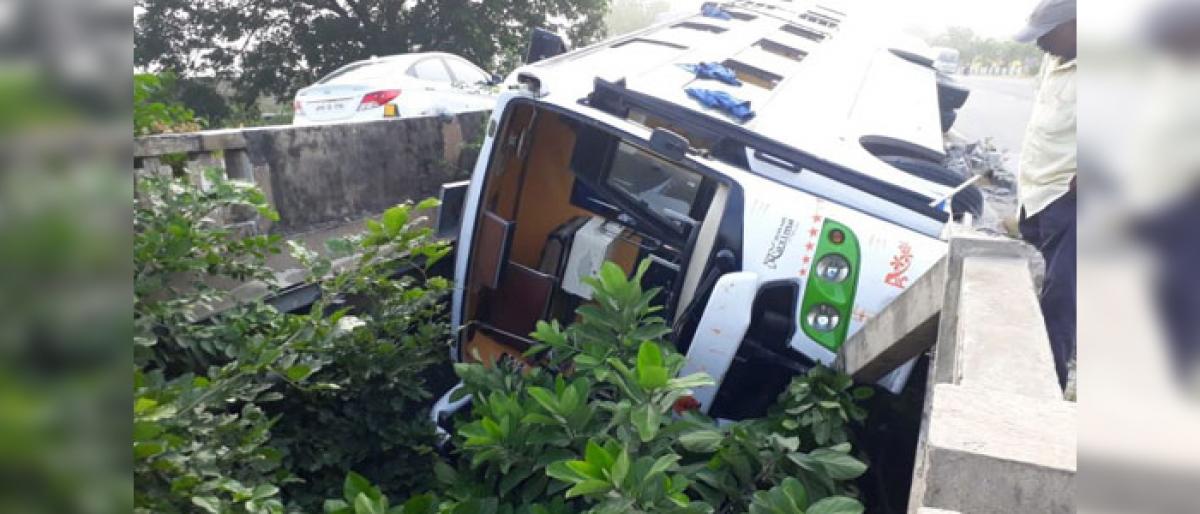 Highlights
A private travels bus turns turtle on Kothagudem bridge in Abdullapurmet police station limits
A private travels bus turns turtle on Kothagudem bridge in Abdullapurmet police station limits.
The incident occurred in the morning hours on Friday when the bus was heading towards hyderabad from Tenali.
Travellers in the bus took a long breathe when they escaped from a major road accident.
Four people got minor injuries whom police shifted to nearby hospital for treatment.
According to police, the bus belongs to Orange travels and they were suspecting that the incident occurred when driver went to sleep while driving.
Reports are also coming that the bus driver since four days was on duty without rest. Police is investigating the case.