Rasamayi Balkishan faced opposition in constituency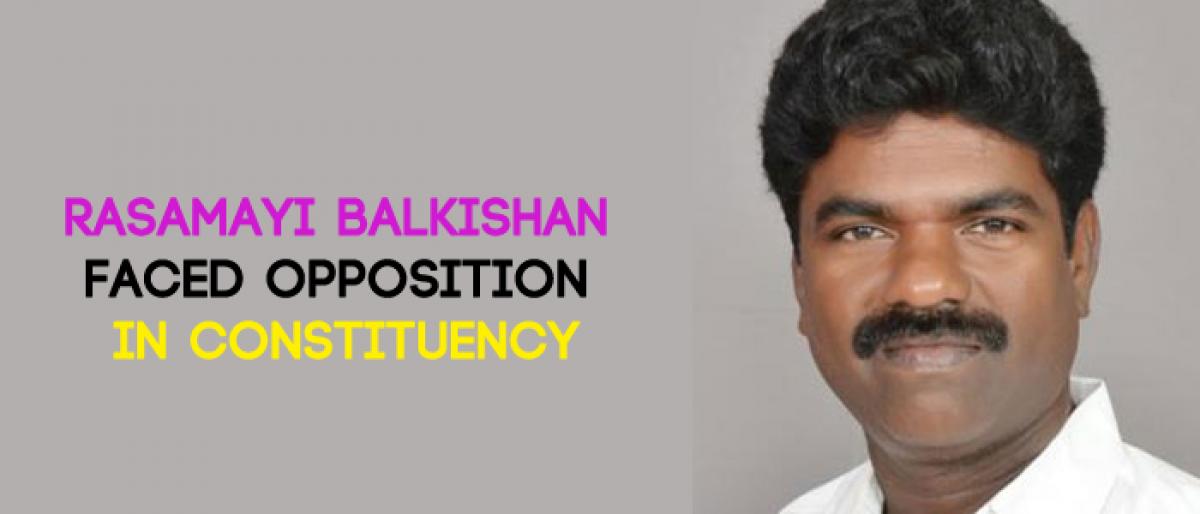 Highlights
TRS candidate from Manakonduru Assembly constituency Rasamayi Balkishan faced the ire of people in his constituency for the second consecutive day while he came for Dasara festival celebrations
Hyderabad: TRS candidate from Manakonduru Assembly constituency Rasamayi Balkishan faced the ire of people in his constituency for the second consecutive day while he came for Dasara festival celebrations.
When the MLA came for Dasara festival celebrations in LMD Colony in Timmapur mandal, the locals objected to his presence and raised slogans of 'Rasamayi Balkishan go back'.
Police intervened and reportedly beat two youth in the group, which made the locals angry and they demanded the TRS candidate to leave the premises.
Balakishan had to face similar situation in Muskanipet in Illendukunta mandal in Sircilla district during the Batukamma celebrations, where the locals also demanded the MLA to leave the premises.
The locals reportedly asked the MLA not to come into their village. Balkishan had to leave the area because of the protests.