BJP announces first list of 38 candidates for Telangana elections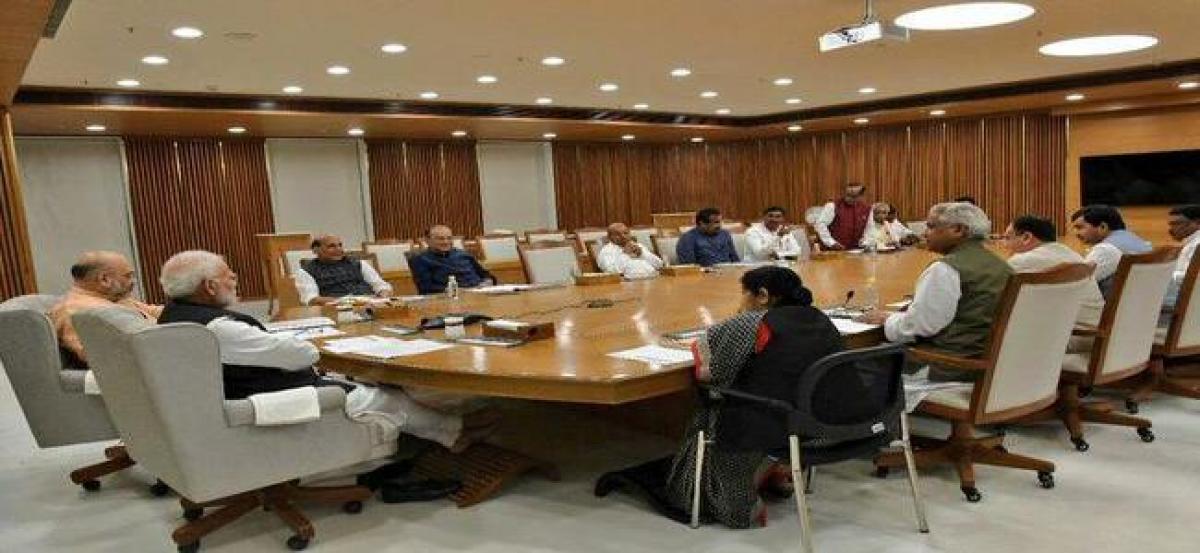 Highlights
BJP released the first list of its 38 candidates on Saturday for the forthcoming Telangana assembly elections
BJP released the first list of its candidates on Saturday for the forthcoming Telangana assembly elections. The list with 38 candidates has been released by the party after the BJP election committee held a meeting with PM Modi at BJP office in Delhi.
BJP chief Amit Shah, union minister Arun Jaitley, Rajnath Singh, Ramlal, Sushma Swaraj, JP Nadda, Kishan Reddy, Bandaru Dattatreya and among others joined the meeting.
The party along with Telangana also published the candidate list of the states Chhattisgarh and Mizoram.
Here's the candidates' list for Telangana elections...
K Laxman - Musheerabad
G Kishan Reddy - Amberpet
Chintala Ramachandra Reddy - Khairatabad
NVSS Prabhakar - Uppal
T Raja Singh - Goshamahal
N Ramachandra Rao - Malkajgiri
Perala Sekhar Rao - LB Nagar
G Ramakrishna Reddy - Peddapalli
Sakkineni Venkateshwar Rao - Suryapet
P Mohan Reddy - Medchal
T Achari - Kalvakurthi
G Manohar Reddy - Munugodu
Kondapalli Sridhar Reddy - Paleru
Bandi Sanjay - Karimnagar
M Raghunandan Rao - Dubbaka
Babu Mohan - Andole
Kunja Satyavati - Bhadrachalam
Payal Shankar - Adilabad
Padakanti Ramadevi - Muthol
K Rathanga Pandu Reddy - Narayanpet
K Rathanga Paanda Reddy Narayanpet
B Kondayya - Makthal
N Sri Vardhan Reddy - Shad Nagar
B Vijaya Chandra Reddy - Parakala
Chandupatla Keerthi Reddy - Bhupalapally
Madhavi Raju - Bhoth
Koyyala Emaji - Bellampalli
Venkata Ramana Reddy - Kamareddy
Kespalli Anand Reddy - Nizamabad rural
Santosh Kumar Chanda - Pinapaka
Prodduturi Vinay Kumar Reddy - Armur
Kannam Anjayya - Dharmapuri
Gaddam Nagaraju - Manakonduru
Patel Ravishankar - Tandur
T Amar Singh - Karwan
Gadhwal Venkatadri Reddy - Gadwal
Malleshwar Medipur - Acchampet
Namburi Ramalingeswara Rao - Sattupalli
J. Venkat -Korutla
Subscribed Failed...
Subscribed Successfully...