Rahul Gandhi to take decision in Gujarat on Alpesh Thakor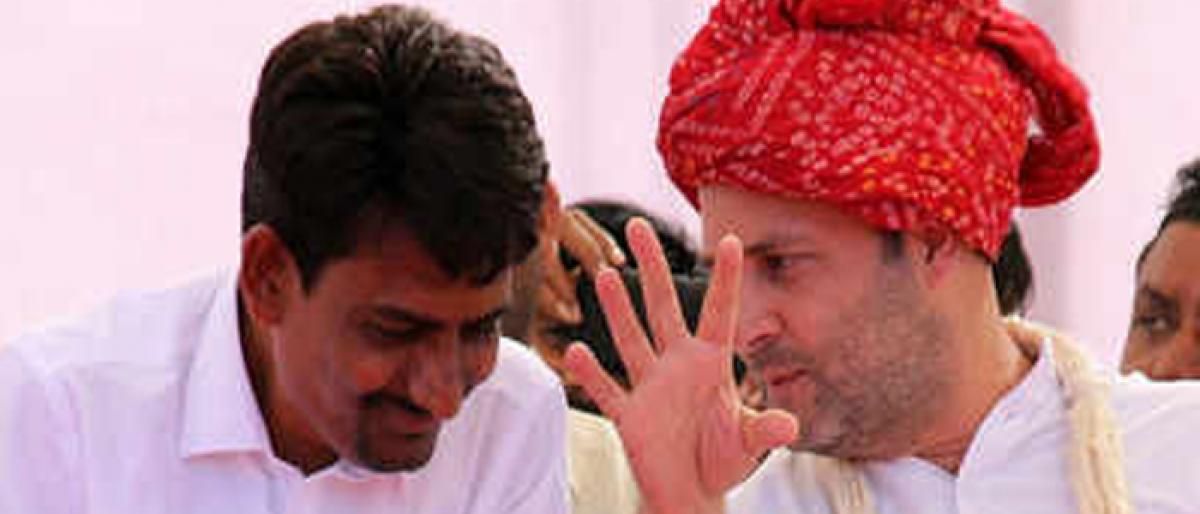 Highlights
A senior Congress leader on Friday told the media that AICC will soon take a decision on Alpesh Thakor but finally it will come down to Gandhi to take a decision on what to do with the Thakor leader
AHMEDABAD: A senior Congress leader on Friday told the media that AICC will soon take a decision on Alpesh Thakor but finally it will come down to Gandhi to take a decision on what to do with the Thakor leader.
"Rahul Gandhi will now consider action in Thakor's, case as he is accused of incited violence against migrant workers from UP and Bihar in Gujarat," said the leader.
The fate of Alpesh Thakor, the Congress MLA and AICC (All India Congress Committee) secretary declared to Bihar, who allegedly encouraged violence against migrant workers while attending public meetings called to protest the rape of a 14-month-old girl in Himmatnagar, is now in the hands of the Congress president Rahul Gandhi.
Sources said leaders from the Gujarat Congress were also disappointed about Thakor's alleged involvement in inciting violence.Alpesh, who was scheduled to visit Bihar on October 12, had to skip the event after Bihar Congress leaders expressed their qualm.
Protest erupted in many parts of Gujarat after members of Thakor's Gujarat Kshatriya Thakor Sena (GKTS) held protests against rape of the toddler at Dhundhar village near Himmatnagar on September 28.600 plus persons have been arrested in 140 cases pertaining to hate crimes against migrants in Gujarat.
Thakor said the party is yet to declare on his trips to Bihar. "The Congress party is preparing a plan especially for me with a view to attract voters from the OBC, SC and ST communities."