Mahakutami to release first list of 60 candidates this week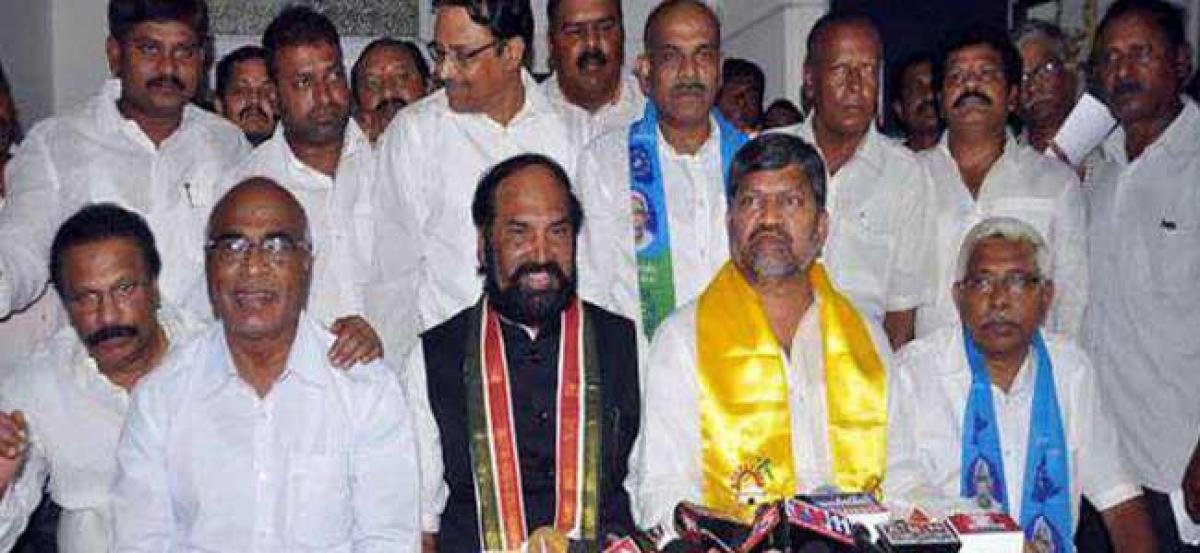 Highlights
Mahakutami, a grand alliance of TDP, Congress, TJS and CPI has decided to release the first list of its 60candidates by Sunday
Hyderabad: Mahakutami, a grand alliance of TDP, Congress, TJS and CPI has decided to release the first list of its 60-candidates on October 28.
On Tuesday night, all the party leaders of Mahakutami held a meeting on seat-sharing and has taken the decision of releasing the first list this week.
Of the 119 assembly seats, Congress is likely to contest from 90 constituencies, followed by TDP with 15 seats, TJS with 10 seats and CPI with 4 seats.
Earlier, TJS expressed dissatisfaction over the nine allocated seats to it by the Congress party. It was also reported that TJS threatened to walk out from the grand alliance if not offered 10 seats of their choice.