9-year-old dies due to overdose of anaesthesia in Telangana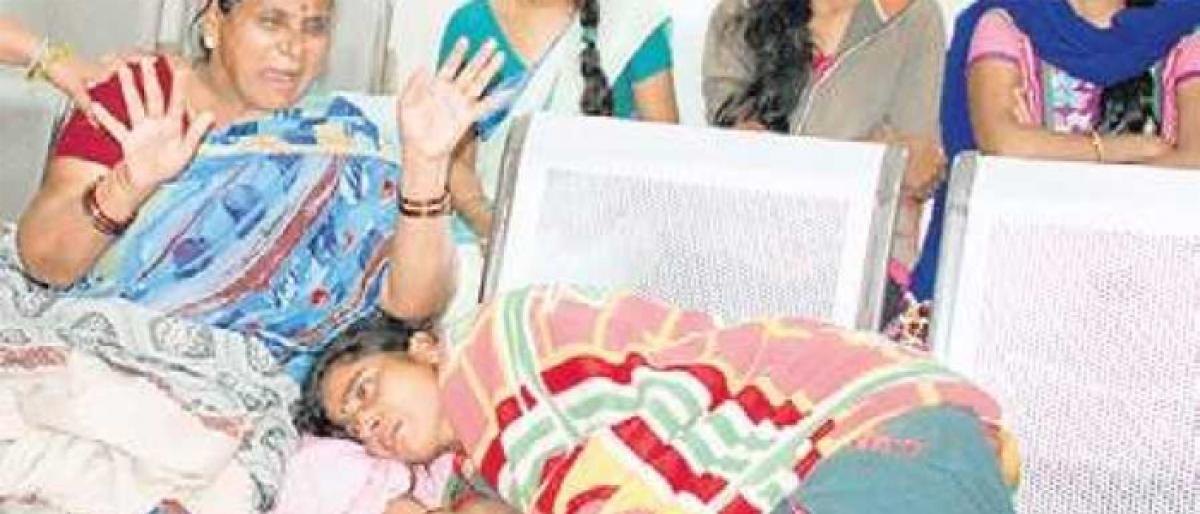 Highlights
A nineyearold girl who was taken to a private hospital by her parents after she suffered a fracture in her hand has died to the anaesthesia overdose here in Sangareddy district of Telangana on Wednesday night
A nine-year-old girl who was taken to a private hospital by her parents after she suffered a fracture in her hand has died to the anaesthesia overdose here in Sangareddy district of Telangana on Wednesday night.
The Varshita who fell down and suffered a fractures was admitted to Sairam hospital where the doctors suggested a minor surgery for which they injected anaesthesia.
Minutes after the injection, the girl's condition became critical and she was shifted to Akhara hospital in Madinaguda where the girl declared brought dead by the doctors.
The parents of the girl staged protest at the Sangareddy hospital and demanded the arrest of the doctors.