Chandrababu Naidu come down heavily on Modi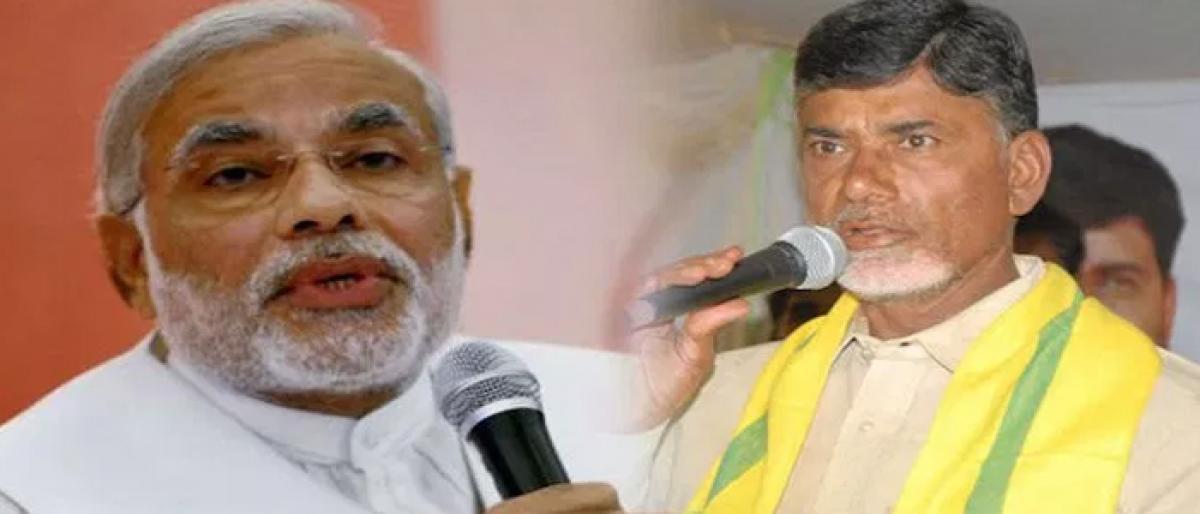 Highlights
Chief Minister Nara Chandrababu Naidu came down heavily on Prime Minister Narendra Modi during Collectors Conference here in Undavalli on Thursday by saying that central government was misusing and diluting the investigative institutions like Central Bureau of Investigation and others
Amaravati:Chief Minister Nara Chandrababu Naidu came down heavily on Prime Minister Narendra Modi during Collectors Conference here in Undavalli on Thursday by saying that central government was misusing and diluting the investigative institutions like Central Bureau of Investigation and others.
Chandrababu Naidu blamed that sensing threat from the CBI that they will investigate on the scams of central government, the Prime Minister destroyed the institution with his political motives.
He said that Narendra Modi violated rules and regulations in appointing new CBI Director, which would not be good for the democracy.
The chief minister said that the prime minister wantedly did injustice to Andhra Pradesh, despite of all promises made under the AP Reorganization Act and others.
He said that the central government was targetedly harassing the TDP leaders who raised voice against them demanding fulfilment of promises.
Chandrababu Naidu said that he only asked the central government to provide financial assistance for construction of Amaravati capital city, Polavaram Irrigation project as promised in the Act. He demanded to setup the Steel Plant at Kadapa, asked to provide financial assistance to the Backward districts in the state.