KTR, MP Kavitha condemn attack on YS Jagan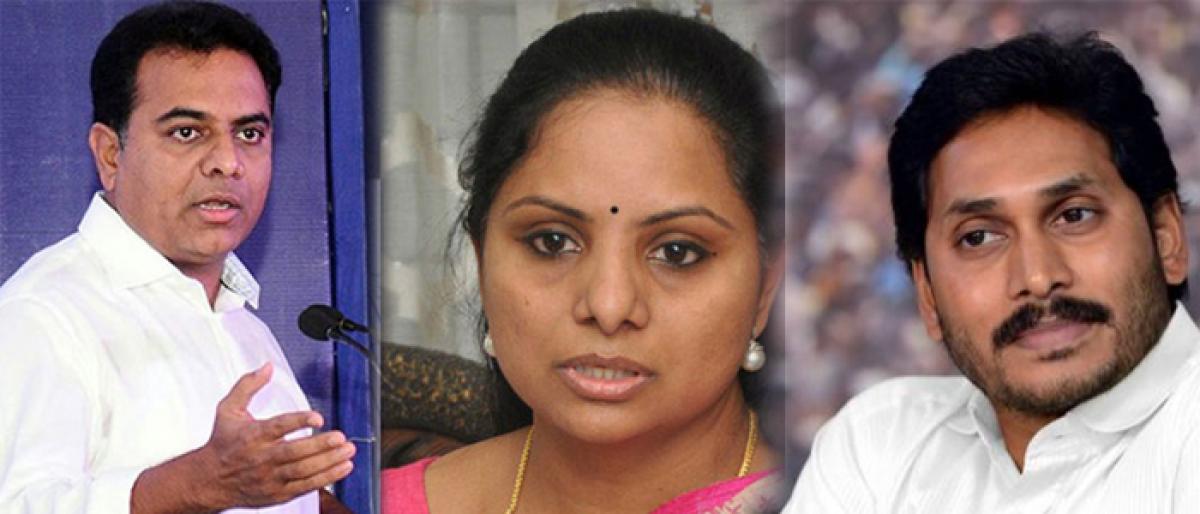 Highlights
Telangana IT minister KT Rama Rao condemned the attack on YSRCP chief YS Jagan Mohan Reddy at Vishakapatnam airport today afternoon and demanded that the accused should be punished severely He also wished YS Jagan a speedy recovery
Telangana IT minister KT Rama Rao condemned the attack on YSRCP chief YS Jagan Mohan Reddy at Vishakapatnam airport today afternoon and demanded that the accused should be punished severely. He also wished YS Jagan a speedy recovery.
ఆంధ్రప్రదేశ్ ప్రతిపక్ష నాయకుడు @ysjagan గారిపై జరిగిన దాడిని తీవ్రంగా ఖండిస్తున్నాను. బాధ్యులను కఠినంగా శిక్షించాలి. జగన్ గారు త్వరగా కోలుకోవాలని కోరుకుంటున్నాను.

— KTR (@KTRTRS) October 25, 2018
On the other hand, Nizamabad MP Kavitha also censured the untoward attack on AP leader of opposition YS Jagan and said that the nation is built on the values of non-violence in the democractic country.
Terming it as a despicable and cowardly act, Kavitha wished Jagan to recover soon.
We are a nation built on the values of non violence , even when we disagree. The attack on @ysjagan is despicable & cowardly. I strongly condemn it & oppose any culture of violence in politics. 1/2

— Kavitha Kalvakuntla (@RaoKavitha) October 25, 2018
Subscribed Failed...
Subscribed Successfully...