Karimnagar police seize Rs 18.68 lakh Hawala money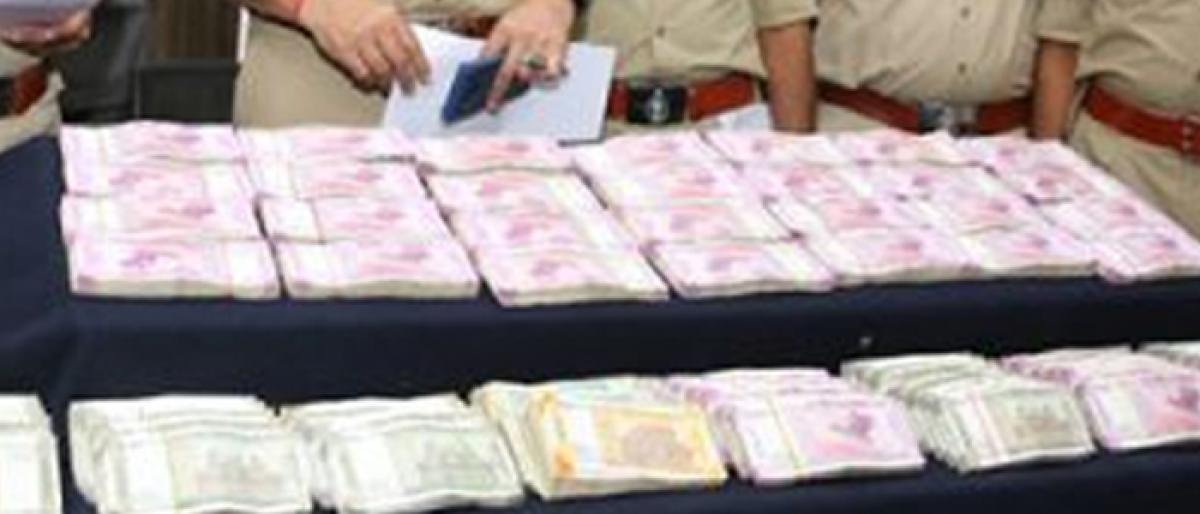 Highlights
Karimnagar police on Wednesday recovered Rs 1868 lakh cash from different persons near the bus stand
Karimnagar police on Wednesday recovered Rs 18.68 lakh cash from different persons near the bus stand.
In the view of forthcoming elections in the state, the police in the state have intensified inspection of vehicles moving across the state. They are conducting vehicle checks at the toll booths and state borders to prevent the money flow into Telangana.
Earlier this week, the police seized Rs 10 crore cash at Maharashtra-Adilabad border which is being transported from Nagpur to the state.
The Hyderabad police also seized Rs 59 lakh from a car last week which is being transported from Hyderabad to Jagitial.