KCR to tour in Khammam on Nov 1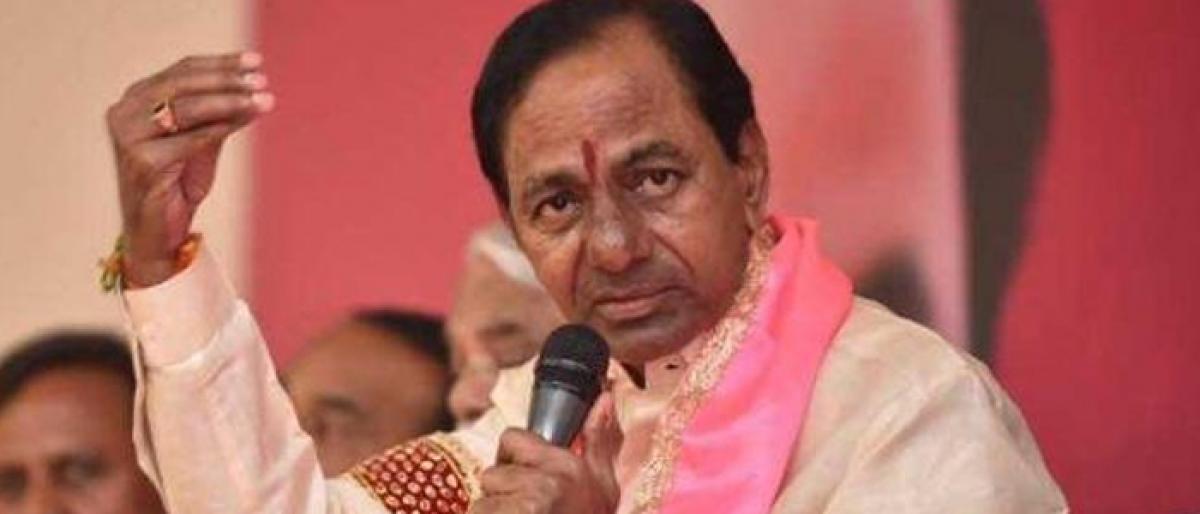 Highlights
Telangana caretaker chief minister K Chandrasekhar Rao will resume his election campaign with Warangal public meeting on October 31 which is followed by a meeting in Khammam on November 1
Telangana caretaker chief minister K Chandrasekhar Rao will resume his election campaign with Warangal public meeting on October 31 which is followed by a meeting in Khammam on November 1.
According to the reports, the schedule will see minor changes if a day is delayed. It is learned that if the meeting in Warangal gets postponed to November 1, the Khammam meeting will be held on November 2.
With respect to the schedule, the party leaders geared up to look out for a place to organise the meetings.