Former PCC chief D Srinivas returns to Congress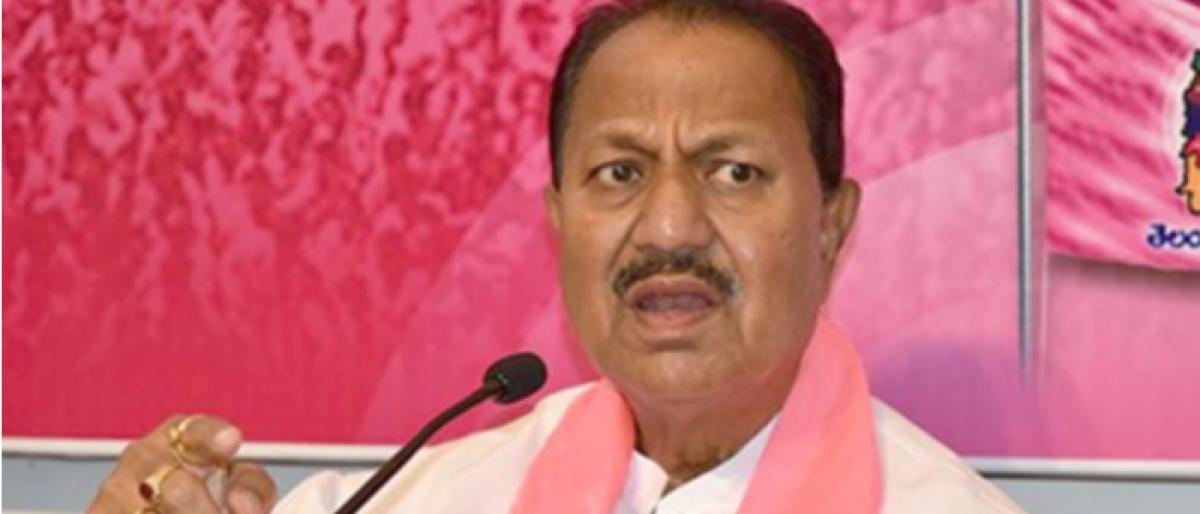 Highlights
Former PCC chief and Rajyasabha member D Srinivas returned to Congress party on Saturday
Former PCC chief and Rajyasabha member D Srinivas returned to Congress party on Saturday.
Srinivas along with former MLA from Gajwel T Narsa Reddy, MLC Ramulu Kayak also joined the party. The trio on Saturday met the AICC chief Rahul Gandhi and officially joined the party.
D Srinivas had been suspended from TRS party for his anti-party activities since then there were rumours that Srinivas might join the Congress party. He joined the TRS during 2014 elections.