YSRCP MLA Claims He Is Eye Witness In Jagan Attack Case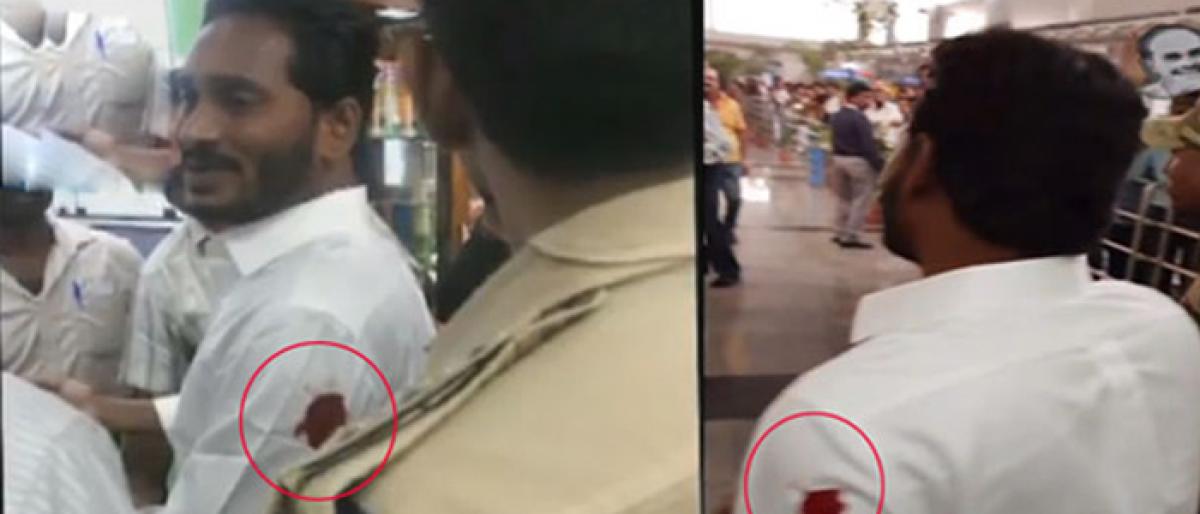 Highlights
YSR Congress Party Nandikotkuru MLA Isaiah said that he was eye witness in the case of attack on his party President YS Jagan Mohan Reddy by a youth Srinivas in Vizag airport on Thursday
YSR Congress Party Nandikotkuru MLA Isaiah said that he was eye witness in the case of attack on his party President YS Jagan Mohan Reddy by a youth Srinivas in Vizag airport on Thursday.
The MLA said that soon after the attack, the accused pleaded with Jagan to hand over him to police and not punch . After undergoing first aid treatment, Jagan left for Hyderabad immediately. He strongly objected Chief Minister N Chandrababu Naidu's objectionable comments on the attack on his party Chief.
It was Chandrababu who ran away from Hyderabad and Jagan need not to fear to go to Hyderabad. Isaiah also took on Andhra DGP RP Thakur for discharging his duties in a partial manner. He demanded the AP government to order a probe into the incident through an independent investigating agency.