Water crisis in Mahabubnagar fixed by TRS government: KTR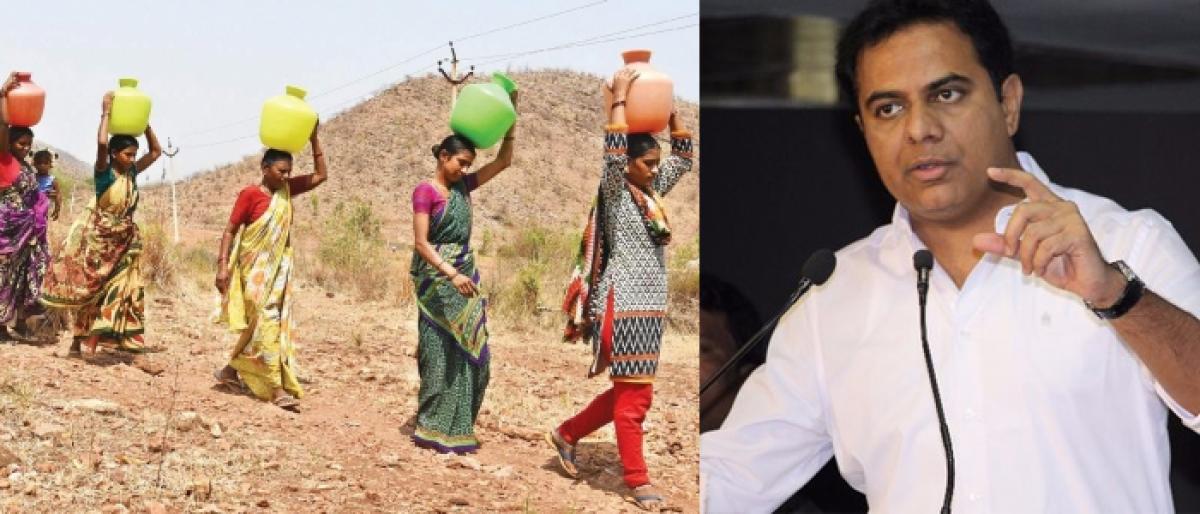 Highlights
IT and industries minister KT Rama Rao on Monday said that the TRS government has fixed the water crisis and provided a 24hour power supply for the farmers to cultivate the lands
IT and industries minister KT Rama Rao on Monday said that the TRS government has fixed the water crisis and provided a 24-hour power supply for the farmers to cultivate the lands.
Addressing a public meeting at Mahabubnagar, KTR said the TRS government come to an aid to farmers and other section of people by introducing various schemes in the four and a half years of its rule. He also showcased the position of the district during the Congress regime which is said to be in drought condition.
KTR also ridiculed the Congress party for their unkept promises made to the people including the 24-hour power supply to farmers.
Meanwhile, KTR also assured to hike pensions for widowed women, disabled and other sections of the people. He also promised to provide Rs 3000 unemployment grant to the youth in the state.