BCCI wants Ethics Officer and Ombudsman ASAP: CoA to Supreme Court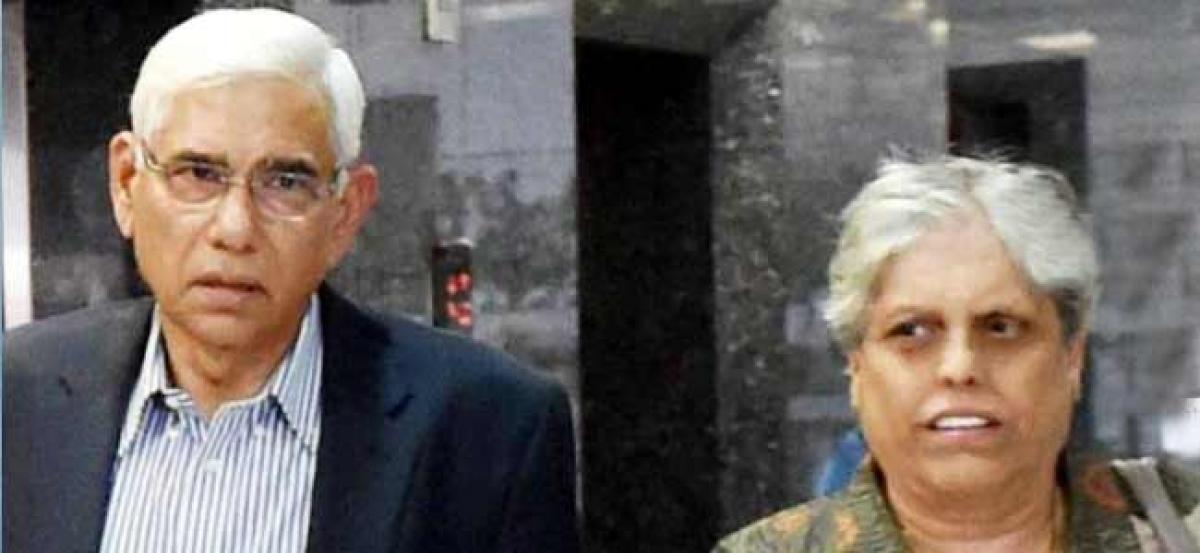 Highlights
The Committee of Administrators COA needs the BCCI to appoint an ombudsman and an Ethics Officer as soon as possible to handle the disputes leading up to its mostawaited elections and Annual General Meeting
New Delhi: The Committee of Administrators (COA) needs the BCCI to appoint an ombudsman and an Ethics Officer as soon as possible to handle the disputes leading up to its most-awaited elections and Annual General Meeting.
The COA explained in its 10th status report to the Supreme Court, why the two appointments to be made before fresh elections are held.

The COA report said."The newly registered constitution of BCCI requires the appointment of an Ombudsman at the Annual General Meeting for the purpose of providing an independent dispute resolution mechanism...,"
The COA told the Ombudsman must be a retired judge or a chief justice of a High Court and must be given one-year tenure, subject to a maximum of three terms. It is still not confirmed when the BCCI AGM will be held and where the Board will hold elections.
In its August 9 order, the AGM will be conducted as per the new constitution approved by the Supreme Court, which gave state associations 30 days to comply but some state associations are continuing to oppose some of the reforms, including the age and tenure cap for the office-bearers. "...it is necessary that the first Ombudsman is appointed at the earliest so that the provisions relating to independent dispute resolution mechanism under the newly registered constitution can be implemented immediately."
The Ombudsman will also deal with complaints raised by the members of BCCI and the IPL teams besides addressing acts of "indiscipline, misconduct, breach, etc".
On the requirement for an Ethics Officer, the COA told: "It is necessary that the first Ethics Officer of BCCI be appointed as early as possible so that the grievances related to Conflict of Interest can be well thought-out and addressed by a duly qualified person."
The COA, comprising former CAG Vinod Rai and former women's team captain Diana Edulji, also called for a forensic audit of state associations to deal with the misuse of funds.
The COA has also updated the Supreme Court that seven state associations comprise Arunachal, Gujarat, Haryana, Himachal, Karnataka, Meghalaya and Nagaland have failed to submit the compliance report of the apex court order of August 9 and have not amended their constitution.
The state bodies which have partially complied are Bengal, Bihar, Chattisgarh Goa, Jharkhand, Madhya Pradesh, Maharashtra, Manipur, Tamil Nadu and Vidarbha.
The list of substantially compliant associations includes Delhi, Hyderabad, Jammu and Kashmir, Kerala, Mizoram, Mumbai, Odisha, Punjab, Pondicherry, Rajasthan, Saurashtra, Sikkim, Tripura and Uttar Pradesh.