Roadworks Aimed at easing congestion cause Traffic Chaos in Begumpet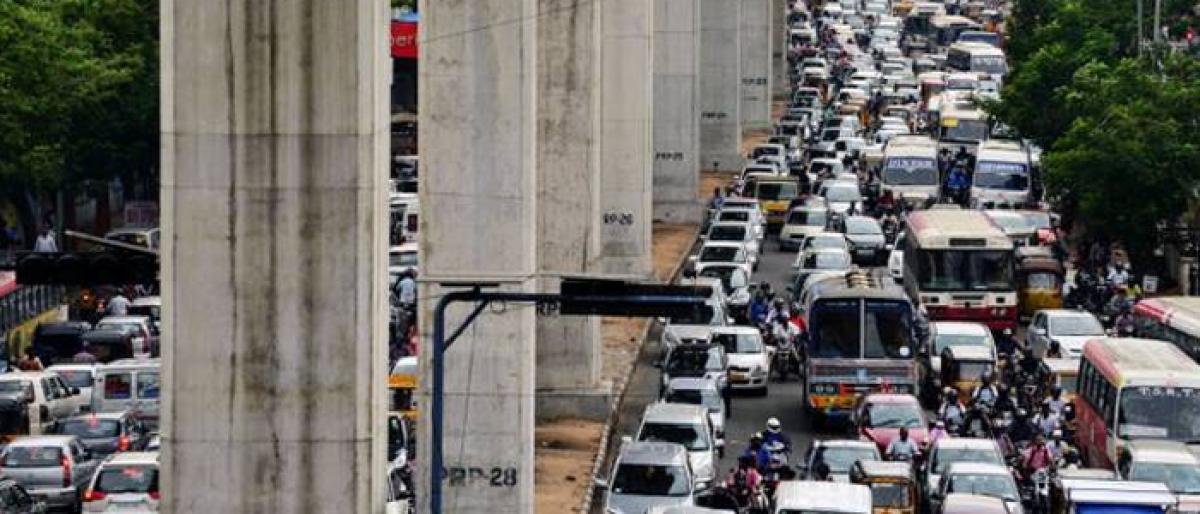 Highlights
Roadworks aimed at easing congestion on a busy motor way are causing Traffic chaos The ongoing road work near The Begumpet Railway Station on the narrow stretch of road along the railway track causing inconvenience to commuters during morning and evening hours,when the traffic is at its peak
Hyderabad: Roadworks aimed at easing congestion on a busy motor way are causing Traffic chaos. The ongoing road work near The Begumpet Railway Station on the narrow stretch of road along the railway track causing inconvenience to commuters during morning and evening hours,when the traffic is at its peak.
The Civil officials have take up the work after a detailed inspection and decided to widened the road on Narrow stretch opposite the railway station to ease traffic in the area.
But heavy machinery and digging works are posing more trouble, commuters complaint.