Rahul Gandhi amps up campaigns in Telangana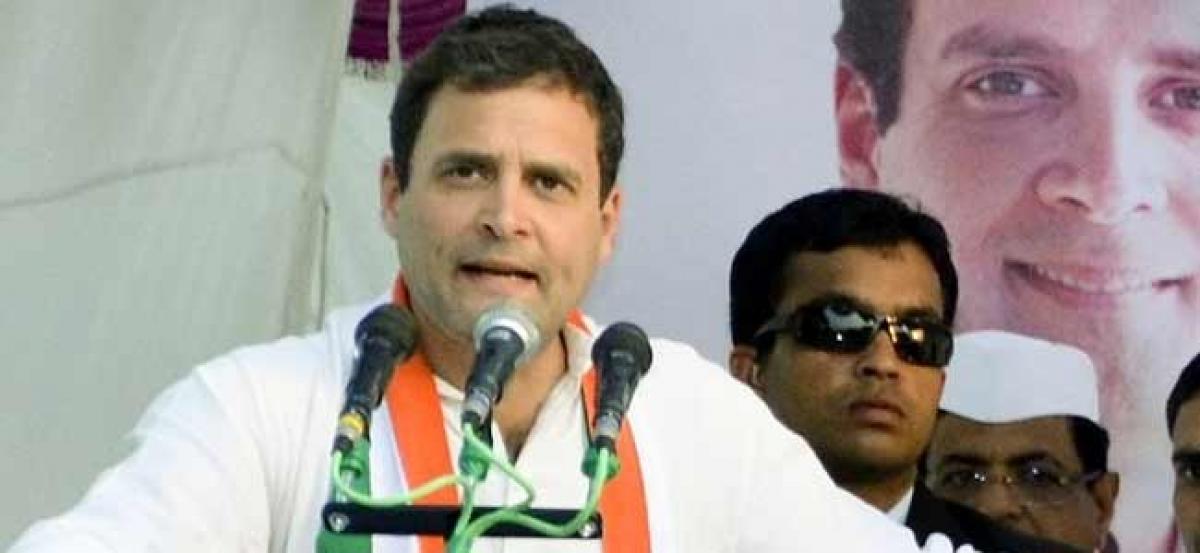 Highlights
AiCC President Rahul Gandhi seems to have understood the political situation in Telangana and has planned for campaigns in all the districts Sources say that the president has briefed his team about scheduling several campaign meetings within Telangana state
Hyderabad: AiCC President Rahul Gandhi seems to have understood the political situation in Telangana and has planned for campaigns in all the districts. Sources say that the president has briefed his team about scheduling several campaign meetings within Telangana state. This could be a measure to counter the support home party TRS has been garnering since their campaigns have started.
His efforts have been visible in the recently conducted meetings in Kamareddy and Charminar. The Congress is aiming to concentrate their efforts in northern parts of Telangana where TRS bagged maximum of their seats in 2014 elections. These strategies have been made to dismantle the strong foothold TRS has in these constituencies.
Party workers have been planning to fly down Sonia Gandhi for a big gathering to be held in either Warangal or Karimnagar. Another meeting is said to be planned in Mahboobnagar or Nalgonda where Congress has a strong foothold. They plan to close the campaigning efforts with a meeting presided by Sonia Gandhi in Rangareddy and Hyderabad, pushing to the citizens that Telangana state exists because of Congress Party, hence garnering votes for them.