Traffic out post police station inaugurated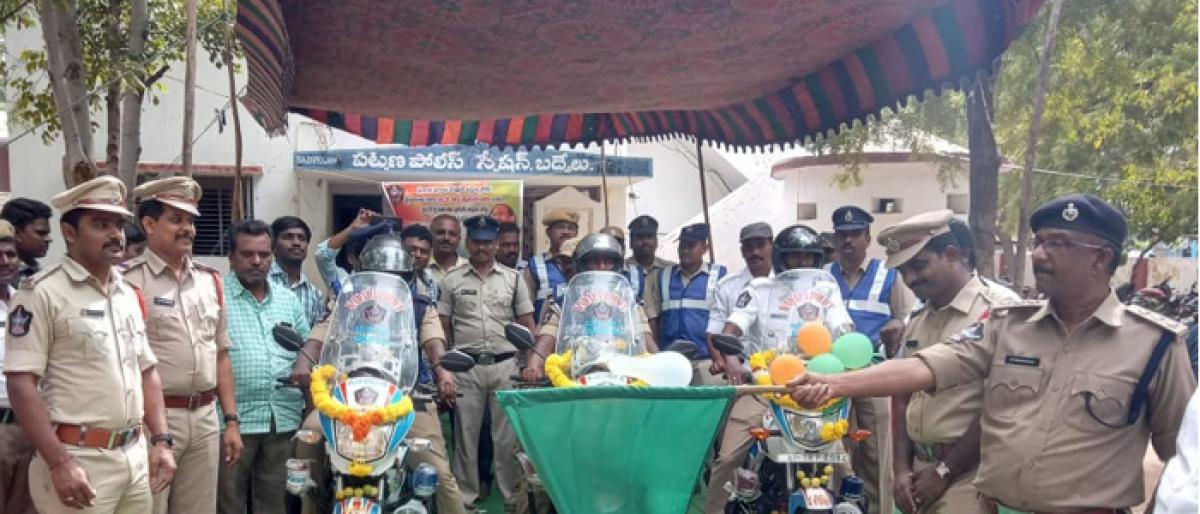 Highlights
November 1 Mydukuru BR Srinivasulu inaugurated traffic out post police station in Badvel town on Thursday Speaking to media persons on this occasion he said in view of increasing accidental rate on Nellore Mumbai high way, and coupled with severe traffic congestion in the town police administration has decided to set up traffic out post police station
Kadapa:November 1 Mydukuru BR Srinivasulu inaugurated traffic out post police station in Badvel town on Thursday. Speaking to media persons on this occasion he said in view of increasing accidental rate on Nellore-Mumbai high way, and coupled with severe traffic congestion in the town police administration has decided to set up traffic out post police station.
He said that about 1 lakh floating population from surrounding villages coming to Badvel town for performing different transactions every day as the total population witnessed about 3.5lakh caused to serious chaos in the town. He said that this kind of situation also leads to various un toward incidents like thefts, chain snatching s etc of which victims lodging complaints with the police stations.
He said about 4 vehicles comprising 12 cops with the designation of 'Blue colts' discharging responsibilities related to traffic regulation in the town and patrolling round the clock in 3 shifts on Nellore-Mumbai national high way. Badvel urban Circle inspector M.Ramesh Babu, Urban and Rural SI's R.Chalapathi V. Hemadri respectively were present.