Naidu visits Veligonda tunnel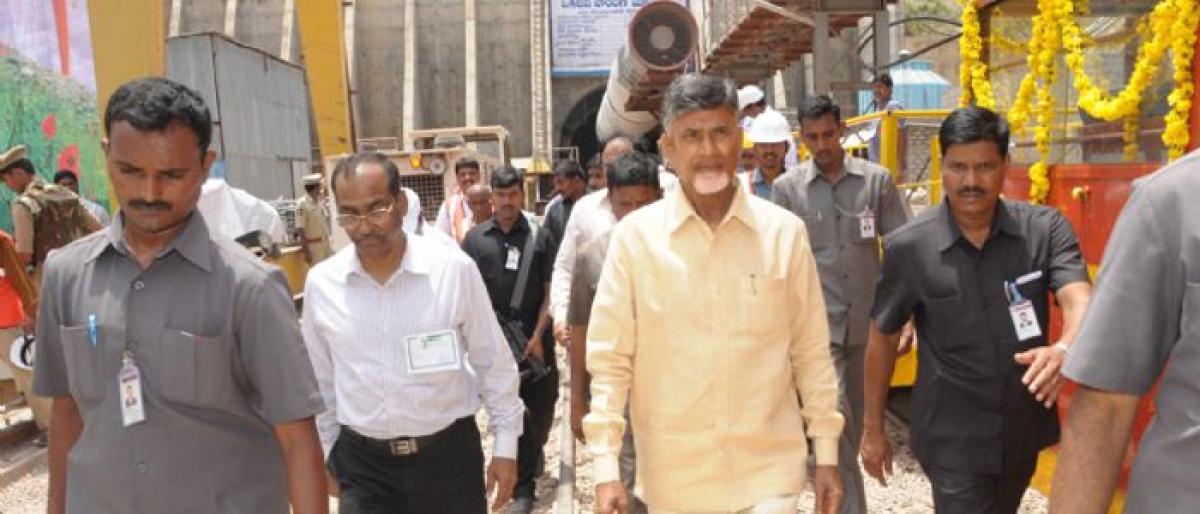 Highlights
Chief Minister Nara Chandrababu Naidu visited Veligonda tunnel first phase works in Prakasam District on Friday
Amaravati:Chief Minister Nara Chandrababu Naidu visited Veligonda tunnel first phase works in Prakasam District on Friday.
He went around one km into the tunnel on locomotive to see the progress and quality of the works.
He launched conveyor belt on this occasion.
The Irrigation department officials arranged photo exhibition of Kollamvagu head regulator works at the Veligonda project site. Chief Minister also visited the photo gallery.
Chandrababu Naidu reviewed the progress of Veligonda project with the officials, contractors and interacted with the workers.