Lakshmi Parvati protests at NTR Ghat, slams TDP-Congress alliance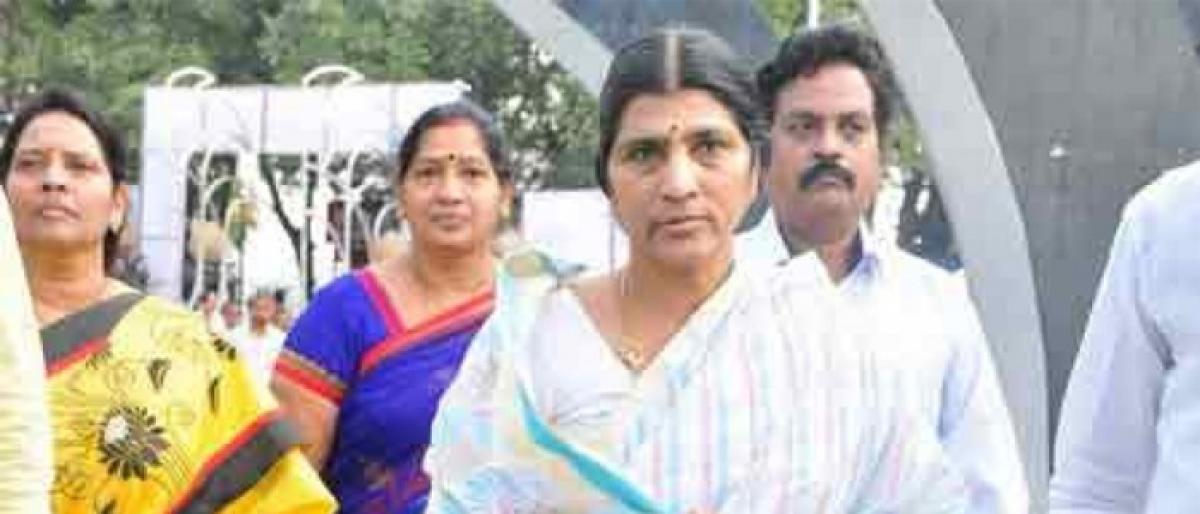 Highlights
Protesting at NTR ghat, Lakshmi Parvati slammed AP CM Naidu for allying with Congress party saying that NTR has founded the TDP party for Telugu people who were illtreated by the then Congress government
Protesting at NTR ghat, Lakshmi Parvati slammed AP CM Naidu for allying with Congress party saying that NTR has founded the TDP party for Telugu people who were ill-treated by the then Congress government.
Terming it as yet another betrayal from Naidu, Parvathi wrote a letter over Chandrababu's tyranny and placed it at the ghat.
Recalling the rule of NT Rama Rao, Lakshmi Parvathi said that the former chief minister had not associated with anyone during his regime. She further said that Naidu does not have any right to use the name of NTR and his photo.