Gajwel heading towards development: Harish Rao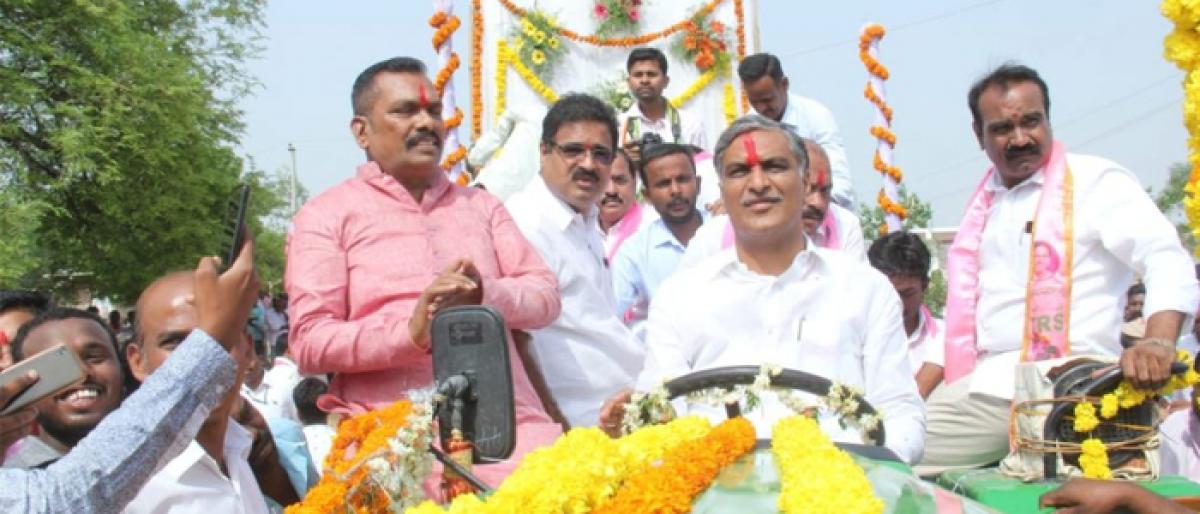 Highlights
Gajwel heading towards development with all the government schemes being implemented successfully, said Irrigation Minister Harish Rao Speaking at the Muslim Minority Garjana Sabha, Rao said that the Congress and TDP which ruled the state had ignored Gajwel with no developments were made in the town
Gajwel heading towards development with all the government schemes being implemented successfully, said Irrigation Minister Harish Rao. Speaking at the Muslim Minority Garjana Sabha, Rao said that the Congress and TDP which ruled the state had ignored Gajwel with no developments were made in the town.
He also said that the TRS party has implemented many programmes like Shadi Mubaraq, double bedroom houses, overseas scholarship for the welfare of Muslims in the state. "The welfare schemes which are being implemented will be stopped if Congress comes to power," Rao said asking the public to vote for TRS.
Meanwhile, deputy chief minister Mahamood Ali requested the voters to extend support for TRS party which is providing overseas scholarship for Muslim students and also planning to construct residential schools to the students.