TJS seeking 13 to 14 seats in Mahakutami: Prof.Kodandaram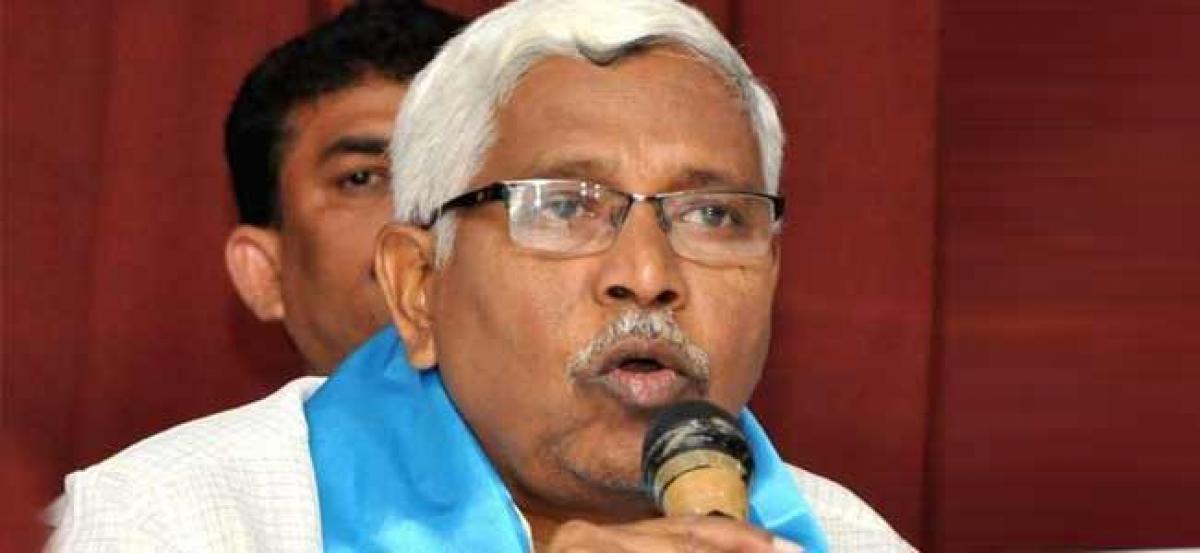 Highlights
TJS chief ProfKodandaram has said that Congress offered 10 seats as part of Mahakutami, but they sought three or four segments additionally He said that discussions with TPCC will be held on Monday evening
Hyderabad: TJS chief Prof.Kodandaram has said that Congress offered 10 seats as part of Mahakutami, but they sought three or four segments additionally. He said that discussions with TPCC will be held on Monday evening.
Addressing media at party office in Nampally, Kodandaram wished that seats issue would be resolved among alliance parties by Diwali festival so that they all could declare candidates and hit campaign trail soon after. Kodandaram said that that they are aware of CPI displeasure on number of seats.
He expressed hope that Congress would address concerns of the Left party as it is a key member of the alliance. TJS also announced that they prepared manifesto document, which is being sent for approval to Election Commission. Kodandaram and TJS cadre released campaign material with party symbol (Match Box) on this occasion.