Lokesh Throws Big Challenge To Pawan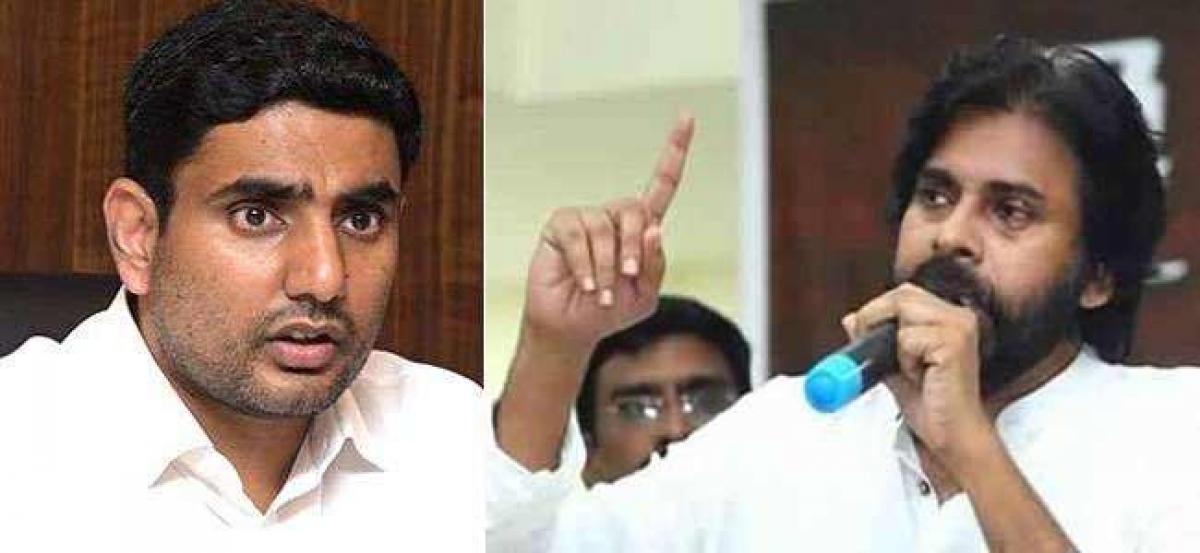 Highlights
Andhra Pradesh IT minister Nara Lokesh threw a challenge at Jana Sena leader Pawan Kalyan that the leader prove the allegations if illegal Boxite mining with empirical evidences
Andhra Pradesh IT minister Nara Lokesh threw a challenge at Jana Sena leader Pawan Kalyan that the leader prove the allegations if illegal Boxite mining with empirical evidences.
Lokesh took to twitter against Pawan and asked the latter for maintaining silence on fact finding committee report on illegal mining.

In a recent meeting, the Jana Sena leader alleged that bauxite reserves in Vantada were being exploited by mining companies in collision with the ruling party leaders. He questioned the companies for not paying Rs 15 crore fine imposed on them for illegal mining. He also warned the mining companies.