Hopes on steel Plant rekindled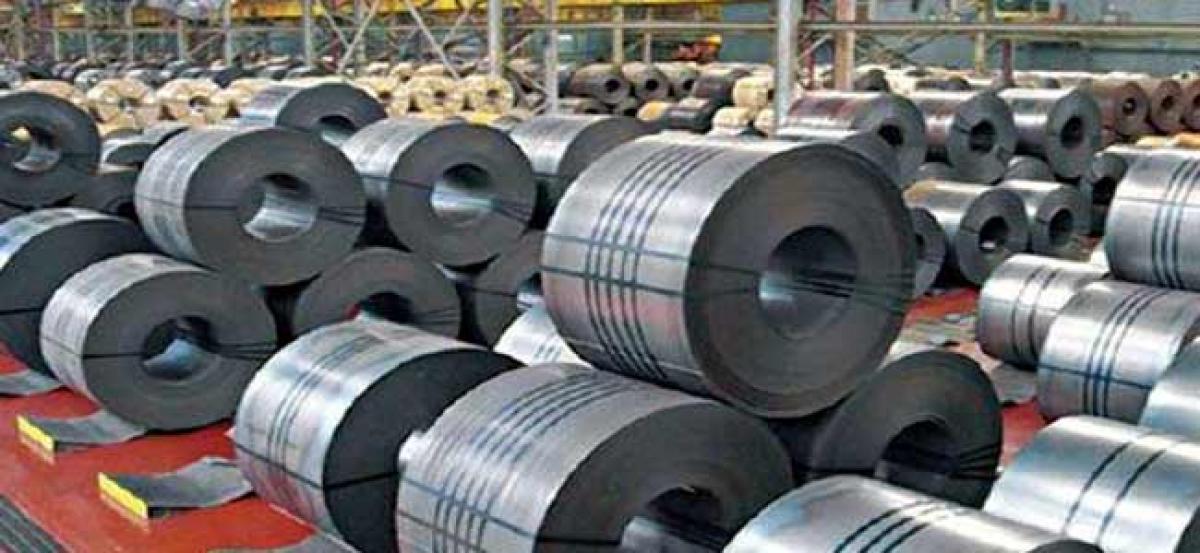 Highlights
November 11 Hopes revived with the state government initiating steps for the establishment of steel plant of its own in the Kadapa district Following decision taken in the cabinet meeting on 6th November the district administration is gearing efforts for land breaking ceremony by chief minister either 11th November or by ending of this month
Kadapa: November 11 Hopes revived with the state government initiating steps for the establishment of steel plant of its own in the Kadapa district. Following decision taken in the cabinet meeting on 6th November the district administration is gearing efforts for land breaking ceremony by chief minister either 11th November or by ending of this month. The project is proposed to taken up under Private Public Partner(PPP) mode investment of Rs 12crores.
However official machinery tightlipped over the exact date related to the tour of Cm due to various reasons but works are under programs. According to the sources the steel plant may be established in Jammalamadugu mandal where the government already allocated 2,000 acres for the purpose. It is learnt that a team of officials from AP Mining Corporation proposed to visit the district very soon to witness the circumstances and infrastructure facilities like rail and road connectivity, power grid, water supply from Gandikota Reservoir and later they may expected to visit Ananthapur district to inspect iron ore and other mines available for 30 years for production steel.
"The decision of the state government in establishing steel plant in Kadapa is a really boon for unemployed youth in the district. When chief minister N.Chandra Babu naidu assured the people over the issue during his visit at the time of Rajya Sabha member CM Ramesh's indefinite fast, people think it was a political gimmick but after confirming the same matter in the cabinet meeting we have no bounds of our happiness" said M.Madhu a post graduate Jammalamadugu town told.
Welcoming the decision of state government Pradesh Congress Committee (PCC) vice president N.Tulasi Reddy said if it is really materialized about 1.25lakh youth would have get direct and indirect employment. "Earlier our boys are forced to go on migration as house construction workers and other daily waged employment for bread winning. Now they need not take such move as they would have better employment opportunities in the steel plant. After congress emerging to power in 2019 elections it would definitely extend financial assistance to the state government. Establishment of steel plant was originally responsibility of central government as it was clearly mentioned in the AP Re-organizing Act during the state bifurcation." He said.
Steel Plant Sadhana Samithi (SPSS) which has responsible for performing protests in different ways expressed happiness over the state government decision. SPSS president K.Praveen Kumar Reddy said it is dare step taken by chief minister N.Chandra babu naidu as no one imagined that state government bear such risk because of lacking support from the central government." He said.