Hyderabad: 202 bogus voters from one house in Kukatpally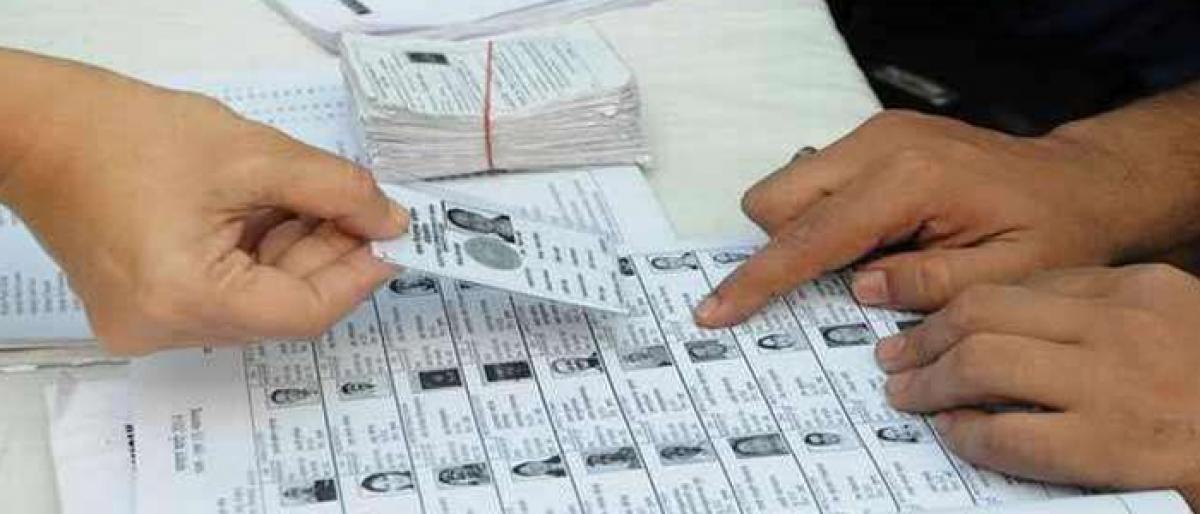 Highlights
The irregularities in the electoral rolls seem to have not ended still as around 202 bogus voters were registered from a house situated at Balajinagar in Kukatpally and 73 fake voters were registered from an under construction house In another case, 74 fake voters have been identified from under construction house
The irregularities in the electoral rolls seem to have not ended still as around 202 bogus voters were registered from a house situated at Balajinagar in Kukatpally and 73 fake voters were registered from an under construction house. In another case, 74 fake voters have been identified from under construction house.
In the house (15-25-890) located at MIG within polling booth number 282 limits, with residing only four families in the two storey building, 202 voters were registered. Another house (15-25-702) in the same division, which is still under construction, 73 voters were registered.
And from the third house (15-25-761), which do not have any roof and is under construction, 74 voters were registered.