Chandrababu is the biggest cheat: Srikanth Reddy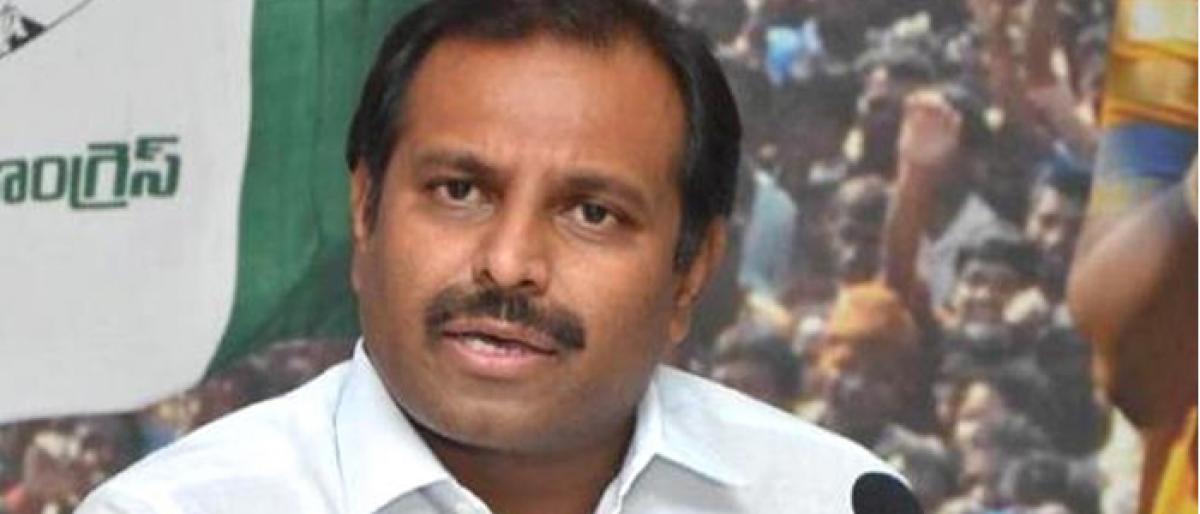 Highlights
YSRCP MLA Gadikota Srikanth Reddy said Chandrababu Naidu is the biggest cheat in Indian politics Talking to media persons, he said Chandrababu Naidu was claiming credit for the projects that late YSR had completed
Kadapa: YSRCP MLA Gadikota Srikanth Reddy said Chandrababu Naidu is the biggest cheat in Indian politics. Talking to media persons, he said Chandrababu Naidu was claiming credit for the projects that late YSR had completed.
He said that though he had not even laid a stone for Kadapa steel factory, he is claiming as if he had given lakhs of jobs in the steel factory, Srikanth Reddy said. "What more? He had even held a felicitation function to self congratulate for the jobs provided in a non-existent company."
He said the TDP Government, which slept over the project for over four-and-a-half years, is now talking about the steel plant with a plan to dupe the people again.
He said Chandrababu had always said that Gandikota project does not need Krishna waters. He said that he has ruined the state for his personal and political profit.