CM KCR and Harish Rao file nomination papers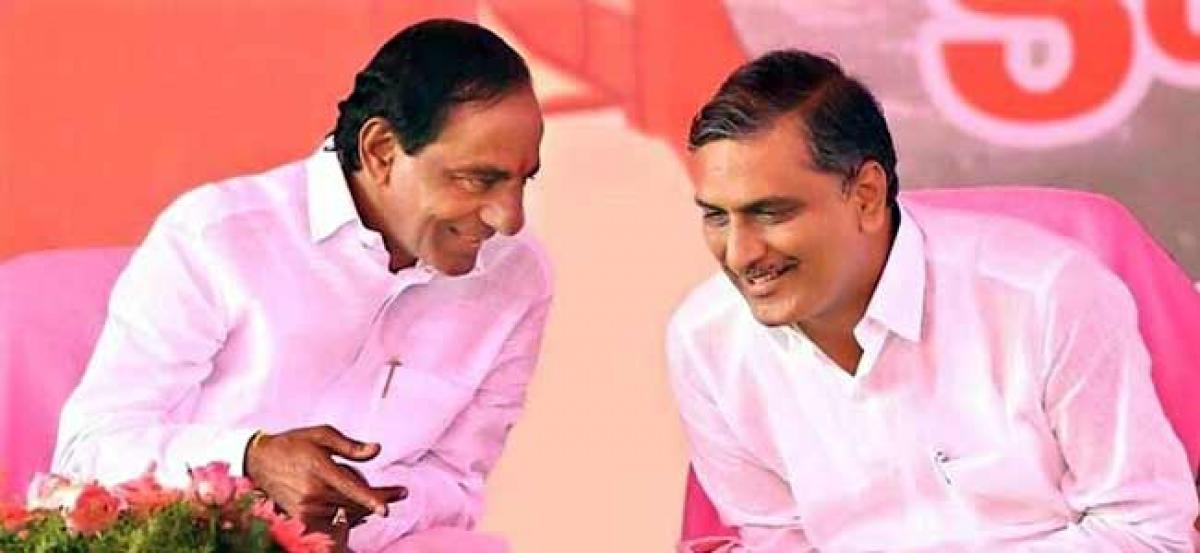 Highlights
Telangana Rashtra Samithi president K Chandrashekar Rao and minister T Harish Rao filed nomination papers at RDO office in Gajwel on Wednesday
Hyderabad: Telangana Rashtra Samithi president K Chandrashekar Rao and minister T Harish Rao filed nomination papers at RDO office in Gajwel on Wednesday.
The chief minister is seeking election from Gajwel Assembly constituency for the second time. The TRS Chief is facing Vanteru Pratap Reddy of Congress party in Gajwel.
Earlier in the day, the TRS president had special pooja at Konaipally Venkateshwar swamy temple in Siddipet district. Later addressed the people of the village in a roadshow.
Chandrashekar Rao said that he was going to battle field with the blessings of the Konaipally village.
The TRS Chief addressed the people after performing pooja at Konaipally Venkateshwar swamy temple. He said that TRS was going to win with 100 seats. He promised to wash the feet of Sri Venkateshwara Swamy varu with water from Kaleshwaram project in another one year. He said that he was indebted to the people of Konaipally for the success of TRS.