Sachin Pilot, Gehlot to contest Rajasthan Assembly polls; BJP MP joins Congress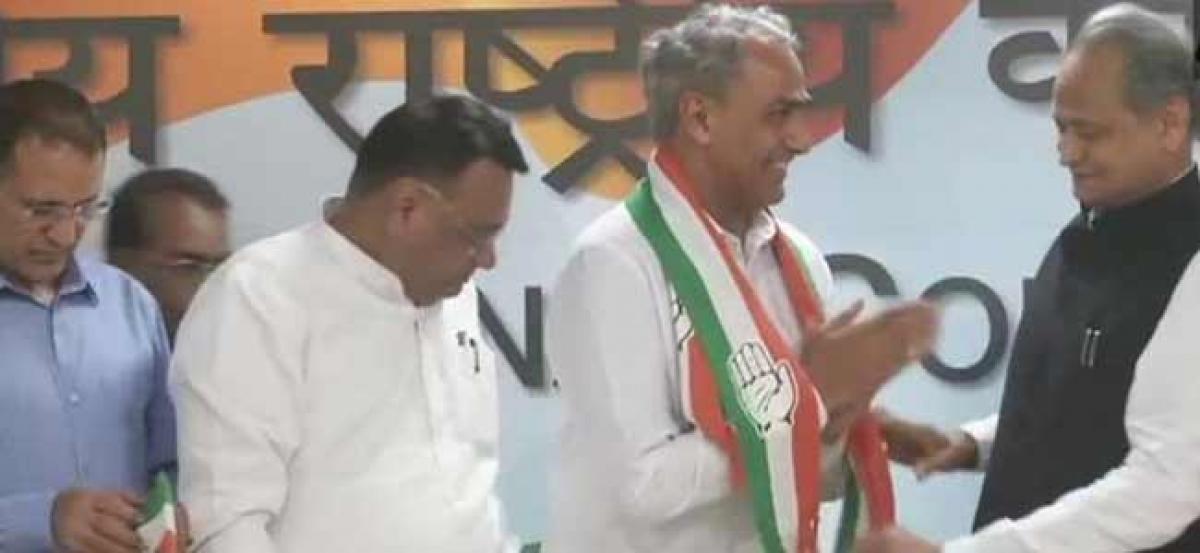 Highlights
With just a few weeks left for Rajasthan assembly elections, Rajasthan Pradesh Congress Committee chief Sachin Pilot and former Rajasthan chief minister Ashok Gehlot on Wednesday said they will contest the December 7 polls along with other senior leaders of the state
New Delhi: With just a few weeks left for Rajasthan assembly elections, Rajasthan Pradesh Congress Committee chief Sachin Pilot and former Rajasthan chief minister Ashok Gehlot on Wednesday said they will contest the December 7 polls along with other senior leaders of the state.
Denying reports of any rifts within the party, Gehlot said, "We are all united. It is BJP's conspiracy to spread false news that the Congress is divided."
In a setback to Rajasthan's ruling BJP ahead of next month's elections, the party's Dausa MP Harish Chandra Meena joined the Congress on Wednesday.
Meena, a former director general of police, joined the Congress in the presence of Gehlot, Sachin Pilot and AICC's state in-charge Avinash Pande.
"I am happy that Harish Meena has decided to join the Congress in such times. I welcome him in the Congress fold," Gehlot said
However, BJP leader Kirori Lal Meena retorted saying that Meena's venture into Congress will have no impact on tribal votes in Dausa and its nearby regions in the state polls next month.
"There will be no impact. People know who is an opportunist and an opportunist can go anywhere," Kirori Lal Meena, a Rajya Sabha MP, said.