Sabarimala all-party meet fails to yield solution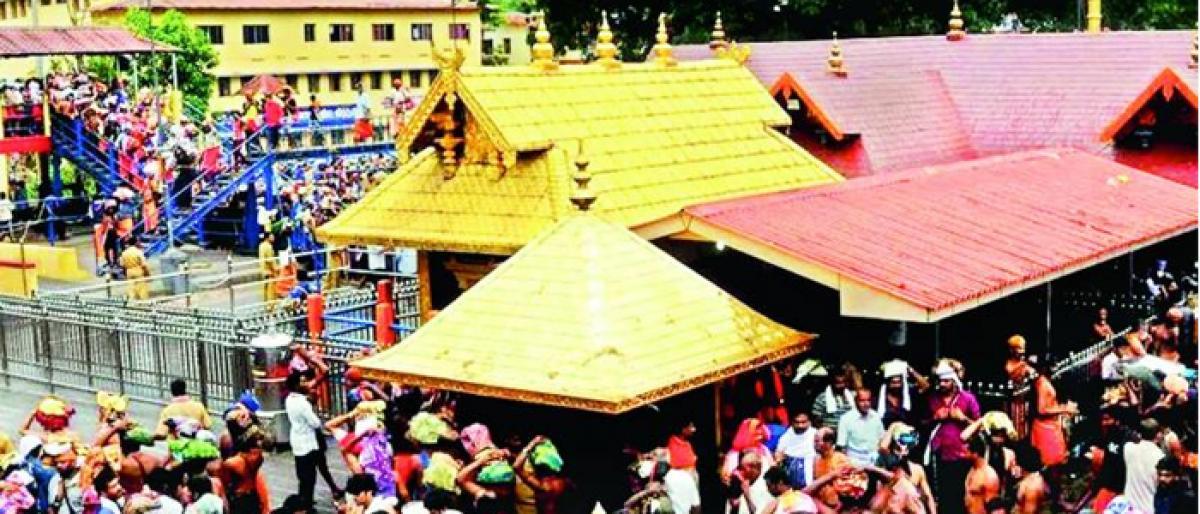 Highlights
Consensus eluded a crucial allparty meeting called Thursday to resolve the standoff over permitting women of menstrual age into the Sabarimala shrine with the Kerala government firm on implementing the Supreme Court order and the Opposition walking out in protest
Thiruvananthapuram: Consensus eluded a crucial all-party meeting called Thursday to resolve the stand-off over permitting women of menstrual age into the Sabarimala shrine with the Kerala government firm on implementing the Supreme Court order and the Opposition walking out in protest.
After the nearly three-hour long meeting, dubbed as a 'farce' by the Opposition, chief minister Pinarayi Vijayan said his government was duty bound to enforce the court's September 28 verdict allowing women of all ages to pray at the hill temple of Lord Ayyappa as it had not been stayed.
The meeting was convened by him in the backdrop of state-wide protests by devotees after the Supreme Court ended an age-old ban on entry of women in the 10-50 age group.
"The government has no other option as Supreme Court has made it clear that the Sept-ember 28 verdict has not been stayed, which mea-ns women in the 10-50 age group have the right to visit the Sabarimala temple," said Mr Vijayan.
Opposition Congress-led United Democratic Front (UDF) and the BJP staged a walkout at the meeting, convened two days ahead of the temple's opening on November 17 for the two-month long pilgrim season when lakhs of devotees are expected to throng the shrine.
Leader of the Oppo-sition in the state Assembly Ramesh Chen-nithala accused the government of being adamant, while BJP state president P.S. Sreedha-ran Pillai said the meeting was a 'waste of time'.
Meanwhile, the erstwhile Pandalam Royal family, associated with the temple, told Mr Vija-yan that there was no ch-ange in its stand.