Finance Secretary Hasmukh Adhia to retire on Nov 30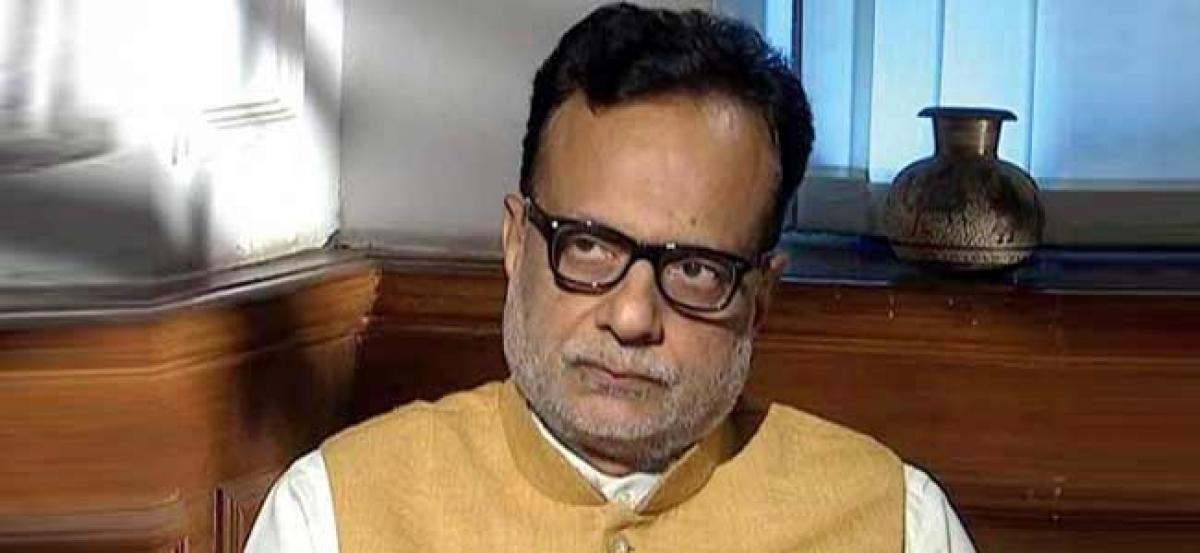 Highlights
Finance Secretary Hasmukh Adhia will retire on November 30, Finance Minister Arun Jaitley said on Saturday
New Delhi: Finance Secretary Hasmukh Adhia will retire on November 30, Finance Minister Arun Jaitley said on Saturday.
"Hasmukh Adhia, the Finance Secretary, retires at the end of this month. He has been in the Finance Ministry for four years and held the specific responsibility of the Revenue Secretary for the last three years," he said in a Facebook post.
Jaitley said while the government wanted him to continue to work in some alternate capacity but Adhia declined to do so.
"He had informed me earlier this year that he would not work for a single day after the 30th of November 2018. His time thereafter belongs to his favourite passion (spirituality and yoga) and of course his son," the Minister said.
While wishing him a good post-retirement life, Jaitley commended Adhia's contributions as the Revenue Secretary for bring a series of reforms including execution of Goods and Services Tax (GST) and bringing the income tax filing process online with no physical interface between the assessee and the assessment official.
As Revenue Secretary, Adhia's term witnessed the constitutional amendment on the GST, development of the Centre-state consensus on the multiple GST legislations, drafting of rules and fixing tariffs that made it possible to hit the deadline of July 1, 2017.
Rate reductions and smoothening of the rough edges were also achieved in a record time during his tenure, Jaitley said.
"Adhia's tenure saw an exponential increase in tax base and the tax realisations... The follow-up after demonetisation in detecting the large cash depositors and making them accountable was no mean challenge. Adhia executed these steps with calm and professionalism," he said.
Jaitley also appreciated Adhia's prior role as Financial Services Secretary in successfully implementing various social security programmes including Mudra Yojana, which is targeted at funding micro units.