Congress likely to release final list today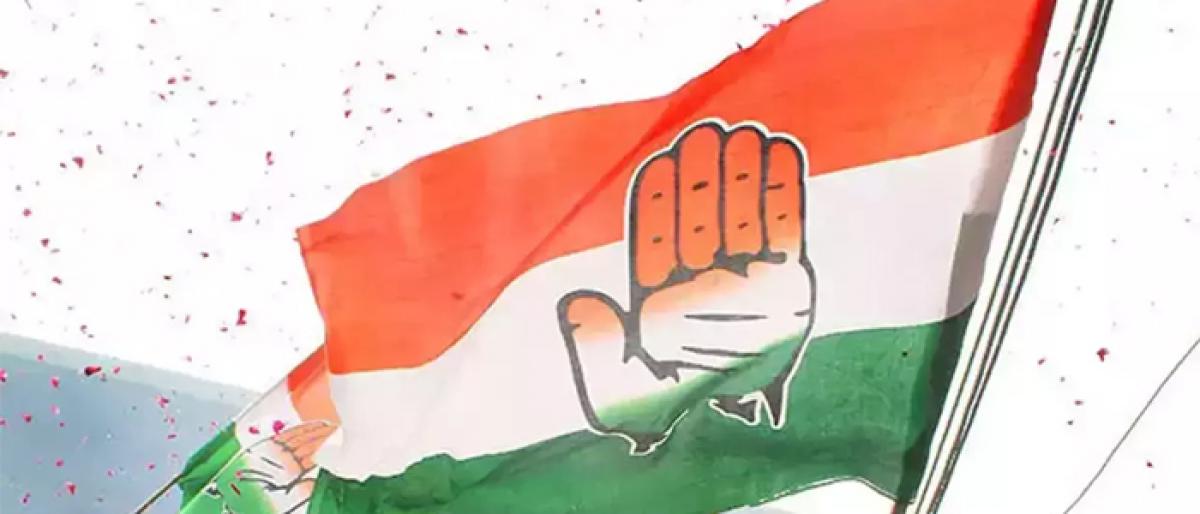 Highlights
The Congress party which announced 13 candidates on Saturday is likely to announce remaining six candidates today for Narayanapet, Devarakadra constituencies of erstwhile Mahbubnagar district, Narayankhed, Korutla, Huzurabad of erstwhile Karimnagar and Mirayalaguda
The Congress party which announced 13 candidates on Saturday is likely to announce remaining six candidates today for Narayanapet, Devarakadra constituencies of erstwhile Mahbubnagar district, Narayankhed, Korutla, Huzurabad of erstwhile Karimnagar and Mirayalaguda.
So far, Congress has announced 88 candidates and put the remaining on hold due to the infight between the Congress leaders over the constituencies.
Congress leaders Komireddy Ramulu and Juvvadi Narsingarao are aspiring for Korutla ticket. TJS which is a part of Mahakutami is demanding Miryalaguda ticket along with Congress leader Janareddy who is aspiring the ticket for his son Raghuveer Reddy. On the other hand, Kaushik Reddy is aspiring for Huzurabad ticket and Suresh Shetkar for Narayankhed ticket.
In the view of the last date for filing nominations tomorrow, the Congress is planning to release the final list today.