YSR Congress Will Complete Galeru - Nagari : Midhun Reddy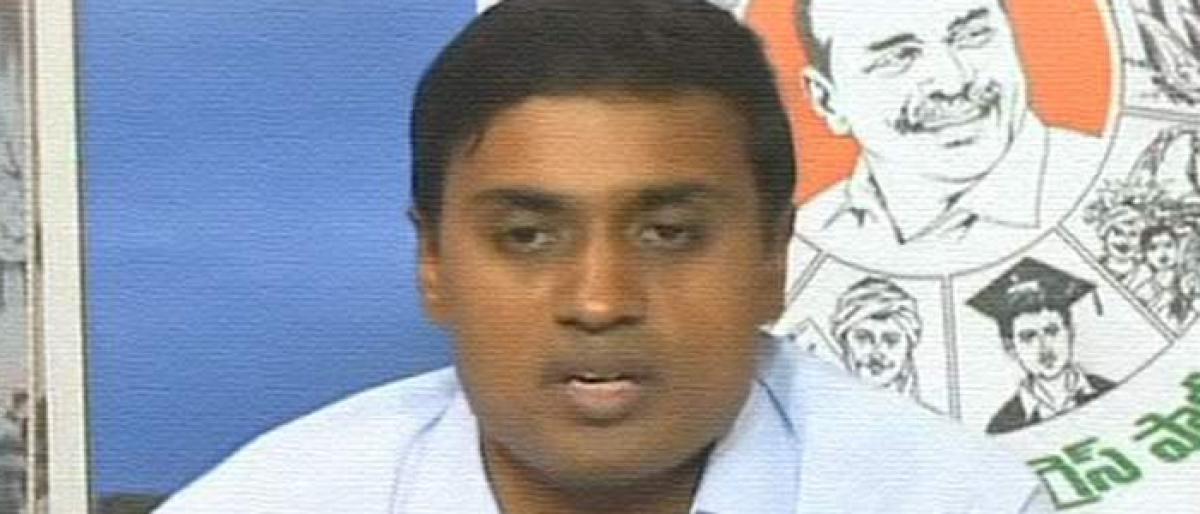 Highlights
YSR Congress Party leader and former MP Midhun Reddy said that the long pending Galeru Nagari project will be completed once his party come to power in Andhra Pradesh
YSR Congress Party leader and former MP Midhun Reddy said that the long pending Galeru -Nagari project will be completed once his party come to power in Andhra Pradesh.
Participating in party leader and MLA RK Roja's birthday celebrations, he alleged that TDP government was not releasing funds to Nagari assembly segment. Reddy praised Roja for taking up a fight for women rights in Andhra and also developed her constituency with her own funds. He is confident that Roja will get a key post in YSR Congress government.
She alleged that Janma Bhoomi committees are filled with rowdies and robbers and looting public money in the name of development. Roja lambasted Chief Minister N Chandrababu Naidu for joining hands with Congress. Naidu has no guts to face elections alone in his entire political life.
On the occasion, Reddy launched 'My MLA " app which help Roja to receive people grievances directly and address them instantly.