Lokesh Poser To Pawan On His Silence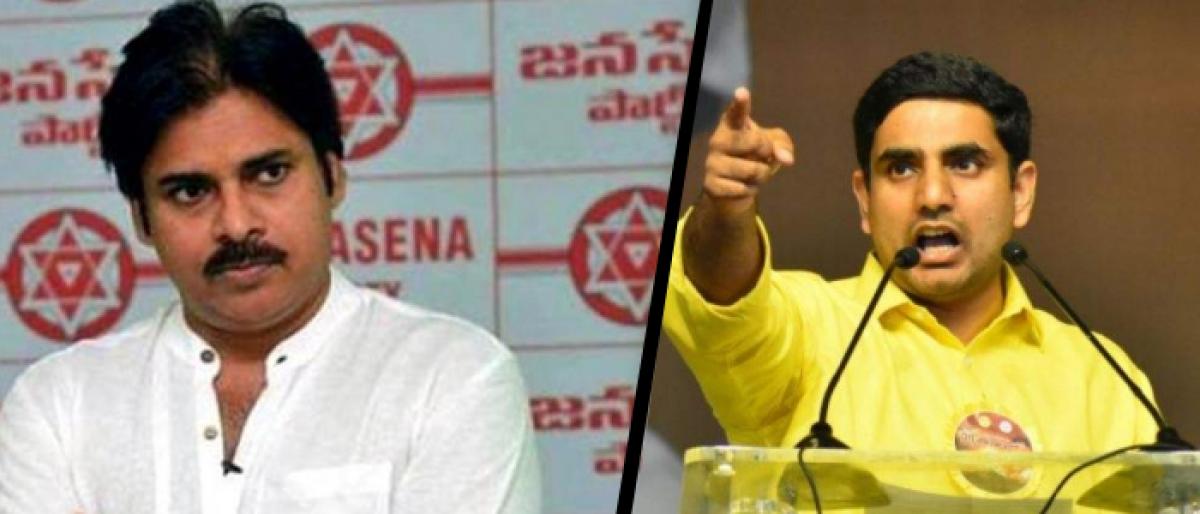 Highlights
Andhra Pradesh IT minister Nara Lokesh demanded Jana Sena leader Pawan Kalyan to explain as to how the TDP political partners were deceived Pawan recently made wild allegations that Telugu Desam had cheated and sidelined him after the elections
Andhra Pradesh IT minister Nara Lokesh demanded Jana Sena leader Pawan Kalyan to explain as to how the TDP political partners were deceived. Pawan recently made wild allegations that Telugu Desam had cheated and sidelined him after the elections.
Lokesh said that the Jana Sena leader was given enough importance and allowed him to meet Chief Minister N Chandrababu anytime. He questioned Pawan for maintaining silence on special status, petrol prices and Rafael deal scam.
The TDP leader also ridiculed Pawan's support to YSR Congress Party President YS Jagan Mohan Reddy.