Meet Hyderabad man with 80 pending challans issued for violating traffic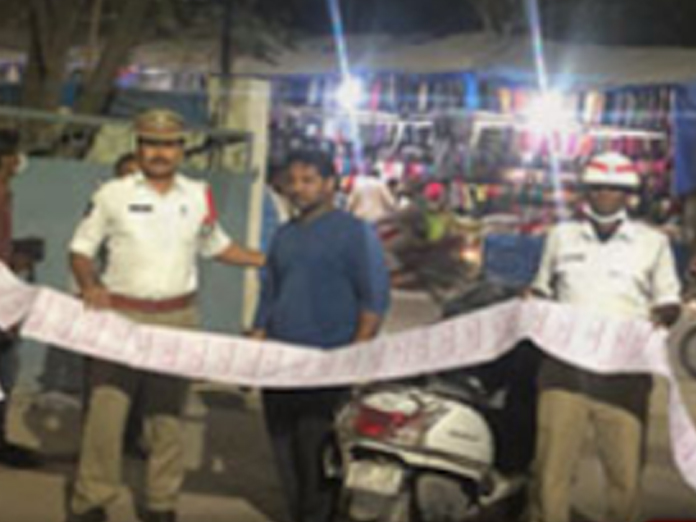 Highlights
After tracing a man with 61 pending challans in the last week, the city police on Friday caught a traffic offender with 80 pending challans at Patny centre in Secunderabad
After tracing a man with 61 pending challans in the last week, the city police on Friday caught a traffic offender with 80 pending challans at Patny centre in Secunderabad.
The two-wheeler bearing registration number TS10EL4151 belonging to Vishal contains 80 pending challans. Vishal has totally paid Rs 12,630 fine to traffic police for violating the rules and there are still 80 pending challans.
However, a traffic policeman said that it was first vehicle being found in the city with having 80 pending challans.