TRS leaders ready for debate with BJP on Central Assistance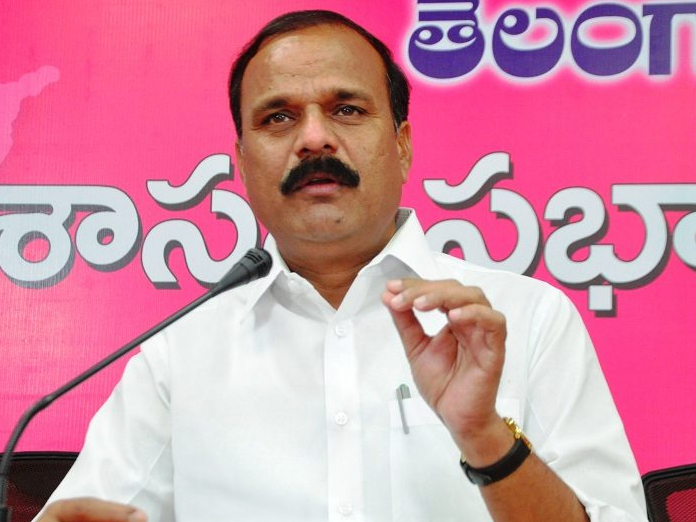 Highlights
Stating that the people of Telangana would not believe the false book of BJP leaders on the central assistance to the State, TRS on Monday said that it was ready for debate and would send a leader to the level of Bandaru Dattatraya
Hyderabad: Stating that the people of Telangana would not believe the false book of BJP leaders on the central assistance to the State, TRS on Monday said that it was ready for debate and would send a leader to the level of Bandaru Dattatraya.
Addressing a press conference here at Telangana Bhavan, MLC Karne Prabhakar alleged that the Centre was having neglecting attitude towards Telangana. He said that TRS working president K T Rama Rao has questioned the BJP leaders in stead of answering them, BJP senior leader Bandaru Dattatraya was talking irresponsibly. ''We have sympathy towards Dattatraya. We felt pained when he was removed from central cabinet. We would have appreciated if Dattatraya would have brought pressure on Prime Minister Narendra Modi for the interests of Telangana but he is singing the same song,'' said Prabhakar.
The TRS leader said that when the Centre was given assistance to the BJP ruled states without even their requests and neglecting Telangana.
The TRS leader alleged that it has been once again proved that BJP does not believe in constitution. BJP MLA Raja Singh's comments against protem speaker prove this. Raja Singh should immediately tender his apology for his comments, he demanded. He said that senior MIM leader Mumtaz Khan was made protem speaker as per the Constitution. It is once again proved that BJP is not a secular party, he alleged.