Human Traffickers operate openely in Telangana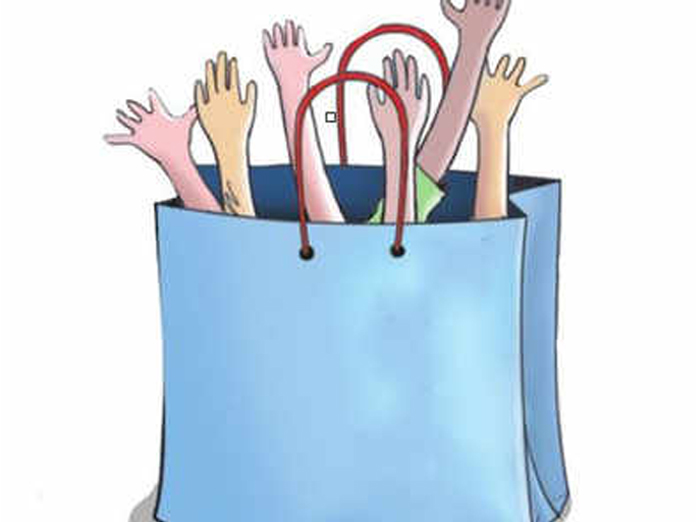 Highlights
Police on Tracking of the human trafficking network that led 15 illegal immigrants fromTelangana state had been stranded in Iraq for several months, has revealed that an intricate web of illegal agents that operate from districts, corrupt airport officials and ignorant policer officers
NIZAMABAD: Police on Tracking of the human trafficking network that led 15 illegal immigrants from
Telangana state had been stranded in Iraq for several months, has revealed that an intricate web of illegal agents that operate from districts, corrupt airport officials and ignorant policer officers.
On withstanding the ban on emigration to Iraq and other war zones such as Libya, everyday at least 20 people from Telanagana reach these countries Via Hyderabad, Delhi and Dubai on visit visa bypassing 'e-migrate' system. Most of these innocent victims hail from Nizamabad, Adilabad, and Karimnagar districts of Telangana. On Tuesday, 14 of the 15 victims will lamd in Delhi.
One of the private medical practitoners from Thorlikonda in Jakranapalle Mandal in Nizamabad named Madhu returned back from Ebril in Iraq. Narrated the story of his illegal immigration to one of the sources, he briefed up saying how he went to Dubai on a visiting visa and then t Ebril from there with the agents on bribing officials at different airports to push them out of immigration.
He said, that an agent named Rajender from Chittapur in Balkonda Mandal collected Rs 1.5 lakkh each from 20 of them from their area. And they were given two tickets and two visas. At Hyderabad immigration, he told that they were asked to show there tickets and visiting visa to Dubai. At Dubai airport we spent two days in the airport premises, on showing the visit visa and air ticket to Erbil. I was cheated, i was told that i would be placed as an employee in a hospital, but on reaching i was given work as a labourer at a construction site I has to work there for one year. Unable to bear the harsh working conditions i returned Poor illegal immigarnats are caught in a vicious cycle of debt as most of take loans to pay the agents. They have to accept whatever work and salary that comes their way as they have to repay their debts.
Many of the immigrants are stuck and are victims of trafficking.
The racket has been operating openly, But nizamabad police have blindly failed to take action despite NRI affairs wing of Telangana writing to it for a crackdown. Ministry of External Affairs, though aware that a large number of people are living illegaly in the Gulf, cannot quantify as no clear data in this regard is provided by the host governments.