Left parties to protest with empty pots during PM Modi visit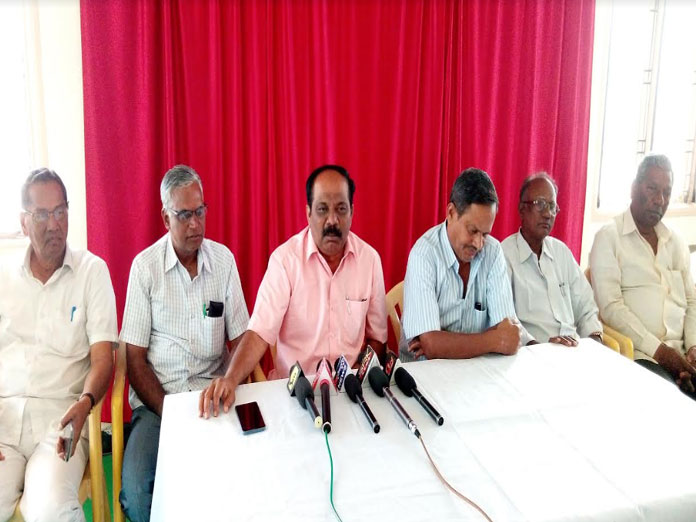 Highlights
Addressing the gathering the CPI district secretary Jangala Ajay Kumari, CPM district secretary Pasam Rama Rao in Guntur city on Thursday
Guntur :CPI,CPM, MCPI(U), CPI(ML) Liberation, CPI(ML) New Democracy parties decided to protest with the empty pots on the occasion of Prime Minister Narendra Modi's visit to Guntur city.
Addressing the gathering the CPI district secretary Jangala Ajay Kumari, CPM district secretary Pasam Rama Rao in Guntur city on Thursday, they said that Narendra Modi came to set the foundation stone for the construction of A.P.Capital with water and dust and cheated the people of the Andhra Pradesh.
They reminded that the Prime Minister Narendra Modi assured Special Category Status to A.P and cooperation for the construction of the state capital Amaravati, steel factory at Kadapa and separate railway for Andhra Pradesh and criticized that he failed to fulfill his election promises .
They said Narendra Modi has no right to visit the A.P. and added that when the Chandrababu Babu realized Modi's cheating, he distanced to the BJP. MCPI(U) leaders Sivaiah were among those participated in the meeting.