NIA court orders for secret investigation in YS Jagan attack case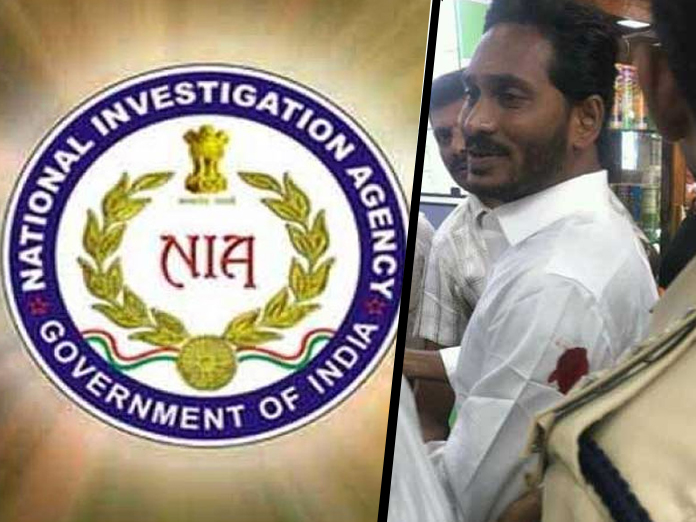 Highlights
In the attack case on YSR Congress Party chief and leader of the opposition YS Jagan Mohan Reddy at Visakhapatnam Airport, its known that NIA is investigating the case and recently has filed the charge sheet in the court
Vijayawada: In the attack case on YSR Congress Party chief and leader of the opposition YS Jagan Mohan Reddy at Visakhapatnam Airport, it's known that NIA is investigating the case and recently has filed the charge sheet in the court.
Regarding the investigation the NIA court in Vijayawada has ordered that from now on the investigation of the case should be carried out in secretly.
In considering the security issues of the concerned people, who are involved in the case the court has taken this decision.
Moreover, the court has also made it clear that either print or electronic media should not publish any news related to the investigation.
On 25 October 2018, the accused Srinivas Rao has attacked YS Jagan with Kodi Kathi at Vizag airport. Regarding the case investigation, the YSRCP leaders alleged that the TDP government is misleading the case and they have filed a petition in high court seeking NIA intervention in the case.
The joint high court on hearing the petition has decided to transfer the case to the National Investigation Agency because the attacked place (Airport) comes under the central government limits.
Over this judgment, the state government has raised the objections on transferring the YS Jagan's attack case to NIA. As NIA is a prestigious investigation agency, which deals with the terrorist attack in the country and this case is a very small thing for them to take up.
The NIA officials have taken the accused Srinivas to the custody and interrogated him at NIA head office in Hyderabad and later filed the charge sheet in the case
Earlier, SIT has also filed the report in the case to which even NIA has said that accused Srinivas has intentionally made the attack.
Subscribed Failed...
Subscribed Successfully...