Manohar Parrikar, PM Modi has let down soldiers on OROP: Sachin Pilot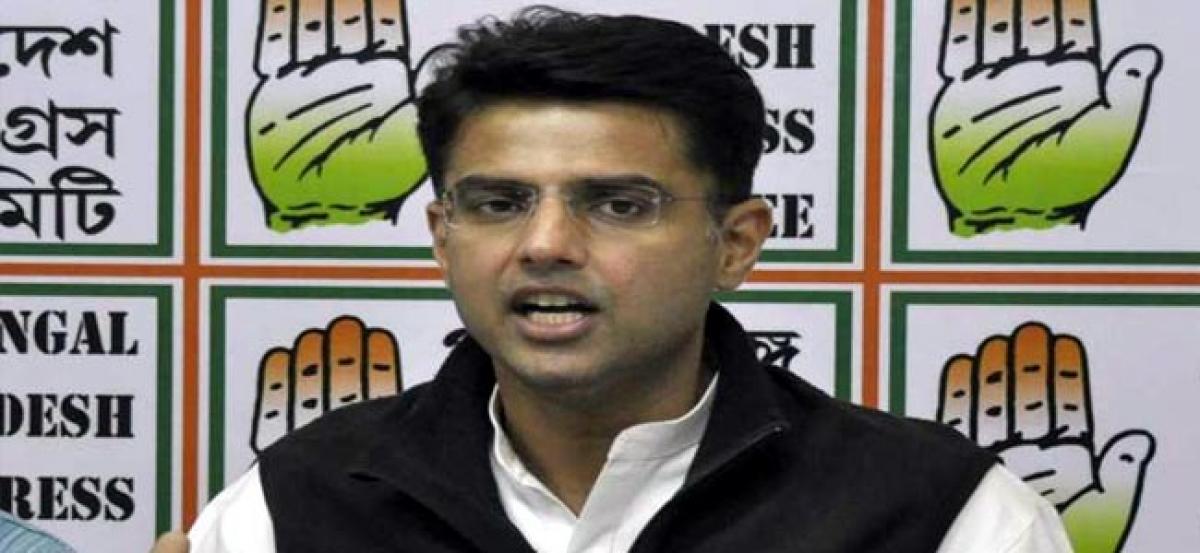 Highlights
Defence Minister Manohar Parrikar and Prime Minister Narendra Modi has let down soldiers on the OROP issue, Congress leader Sachin
Panaji: Defence Minister Manohar Parrikar and Prime Minister Narendra Modi has let down soldiers on the OROP issue, Congress leader Sachin Pilot said on Friday, while also sarcastically referring to Parrikar as BJP's "return gift" to Goa.

"As far as One Rank One Pension is concerned, this government has actually gone back on its commitment. The honourable Prime Minister, then a PM candidate, had assured to implement OROP in full.

"Why are those people, army officers and jawans still sitting at Jantar Mantar and protesting, if all demands were fulfilled," Pilot told a press conference at the state Congress headquarters here, adding that "there is actually a betrayal of trust because a lot of ex-servicemen supported the BJP on that issue".

"A lot of generals, army jawans, officers of the army, etc. have met Rahul Gandhi and I was also present at that meeting and they feel absolutely cheated. It is not becoming of a national leader to commit something publicly and then not deliver on it. In the fallacy that they have sold, Parrikar is also a party," the Congress leader said.

Also Read: Some elements trying to malign government on OROP: MoS Defence

Referring to comments made by senior BJP leaders, who during the ongoing poll campaign in Goa, had referred to Parrikar as a "gift" to the central government, he said: "As far as him being a gift to Government of India, he is probably more like a return gift."

"I think BJP should have the courage to declare what they are really intending to do, as opposed to play games with the people of Goa," he said.

The BJP has hinted that Parrikar, who was elevated to the Union Cabinet in 2014, might return to state politics after the February 4 polls.
Interested in blogging for thehansindia.com? We will be happy to have you on board as a blogger.