CJI is master of roster and has authority to allocate cases, says Supreme Court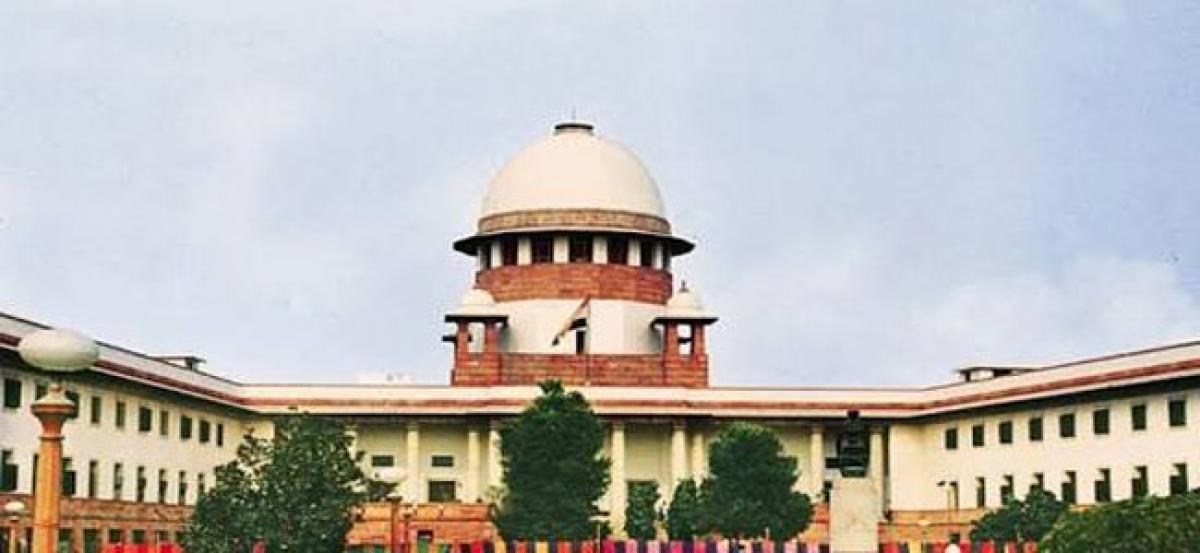 Highlights
The Chief Justice is the master of the roster and has the authority to allocate cases to different benches, the Supreme Court ruled on Friday
The apex court was hearing a petition of former law minister Shanti Bhushan challenging the existing roster practice of allocation of cases in the apex court by the Chief Justice of India.
The Chief Justice is the master of the roster and has the authority to allocate cases to different benches, the Supreme Court ruled on Friday.
The apex court was hearing a petition filed by former law minister and senior advocate Shanti Bhushan that challenged the existing roster practice of allocation of cases in the apex court by the Chief Justice of India (CJI).
Shanti Bhushan had contended in his petition that the "master of the roster" cannot be an "unguided and unbridled" discretionary power, exercised arbitrarily by the CJI by hand-picking benches of select judges or by assigning cases to particular judges.
Hearing the petition on Friday, the apex court declined to entertain Bhushan's petition demanding that the CJI consult four other top judges before assigning sensitive cases for hearing.
The apex court said that the CJI is the first among equals and has exclusive duty of allocating cases.
"Although the Constitution is silent on the role of the Chief Justice as 'master of roster', it is based on healthy practice to maintain the discipline and decorum of the court," said justice AK Sikri.
Justice Ashok Bhushan, in a concurring but separate judgement, said it is difficult to accept the interpretation that the CJI means the entire collegium. "Such an interpretation would make day-to-day functioning difficult," he added.
Both Justice Sikri and Justice Bhushan rejected the plea that the Supreme Court should adopt some of the practices prevalent in the top courts of other countries. They said there cannot be a "mechanical imitation" or import of practices prevailing in the courts overseas, but admitted that there was scope for improvement—which they said was always happening.
A bench of Justices AK Sikri and Ashok Bhushan had on April 27 reserved its verdict on the petition, which was opposed by Attorney General KK Venugopal on the grounds that any attempt to delegate the power of allocating cases to other judges would lead to "chaos".
The petition assumes significance in light of the January 12 press conference where four senior-most judges of the top court —Justices J Chelameswar (since retd), Ranjan Gogoi, Madan B Lokur and Kurian Joseph—said the situation in the top court was "not in order" and many "less-than-desirable" things have taken place.