Jharkhand: In absence of bridge, villagers cross river on foot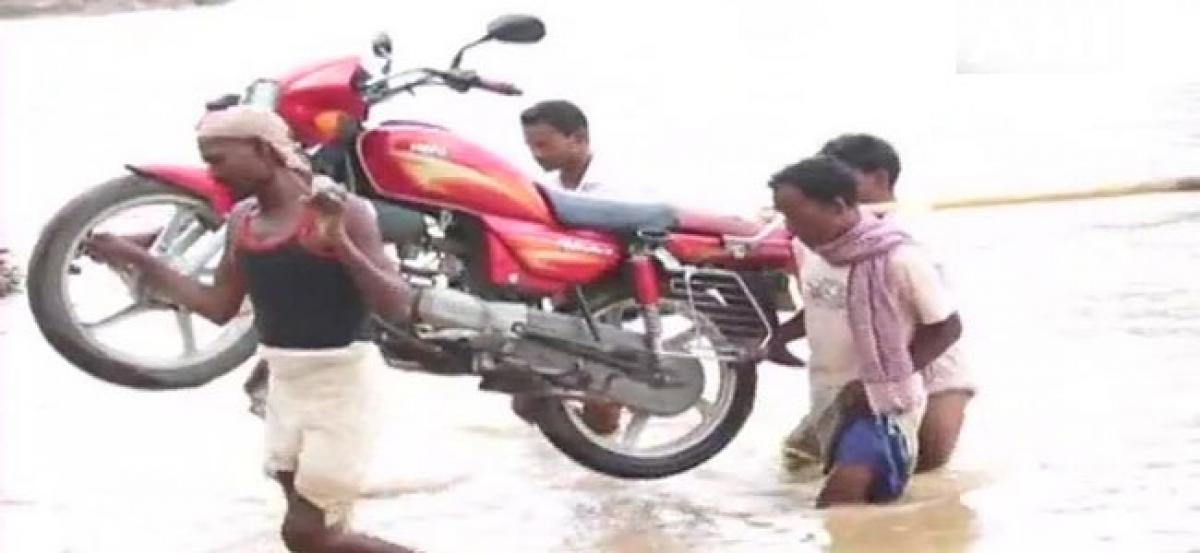 Highlights
Putting their lives at risk, people belonging to Jaram tribe and from other nearby villages in the Naxalaffected Latehar district of Jharkhand are forced to cross the Sukri River on foot in order to reach Latehar city for work and to fulfill their basic needs
Latehar (Jharkhand): Putting their lives at risk, people belonging to Jaram tribe and from other nearby villages in the Naxal-affected Latehar district of Jharkhand are forced to cross the Sukri River on foot in order to reach Latehar city for work and to fulfill their basic needs.
According to the locals, the district administration started construction of a bridge a decade ago, however, it still remains incomplete owing to threats by Naxals.
"Construction of the bridge has been pending for a long time. Naxals are not allowing the administration to construct the bridge. During monsoon, our movement gets halted as the river overflows," a local told ANI.
Not just that, the residents are crossing the river by carrying bicycles and motorcycles on their shoulders."District administration started construction of the bridge a decade ago, but it remains incomplete. Naxals threatened the contractor and burnt construction machines. We request the government to help us," another local said.