Karnataka: Government school students forced to study in damaged classrooms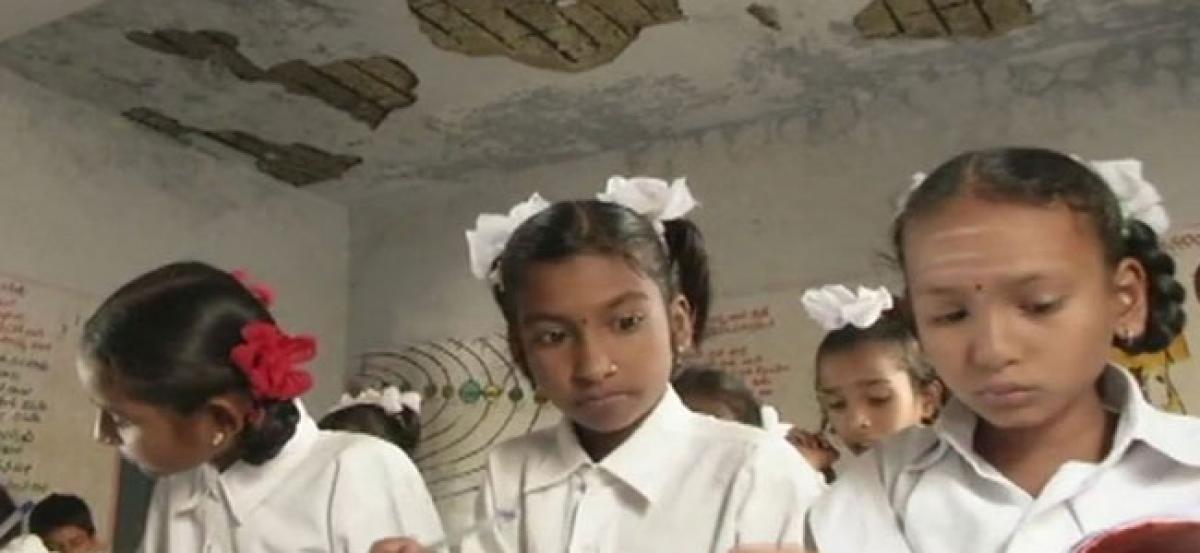 Highlights
Despite the worn out and damaged conditions of the classrooms in Nimberga Government School here, students havent stopped attending their regular classes
Kalaburagi (Karnataka): Despite the worn out and damaged conditions of the classrooms in Nimberga Government School here, students haven't stopped attending their regular classes.
The students said regardless of the difficulties, they come to school because they love to study."When it rains, water enters our classroom. We love to study so we attend classes regularly. We can't afford to study in better schools," one of the students told ANI.
Usha Pawar, one of the teachers in the school, said bad weather conditions during monsoon make it more difficult for the students to attend their classes.
"When it rains children can't sit in the classroom as water seeps in. Students are keen on attending their classes despite the damaged condition of the school. Not only are the students interested in their studies, they are intelligent too," Pawar said.
Just to point out, in the Karnataka state budget for the year 2017-18, the highest allocation of Rs 20,008 crore was made for education, which is 5.7 percent lower than the budget estimates of 2016-17.